"I don't understand. She looks like one of these popular girls who doesn't have a care in the world!"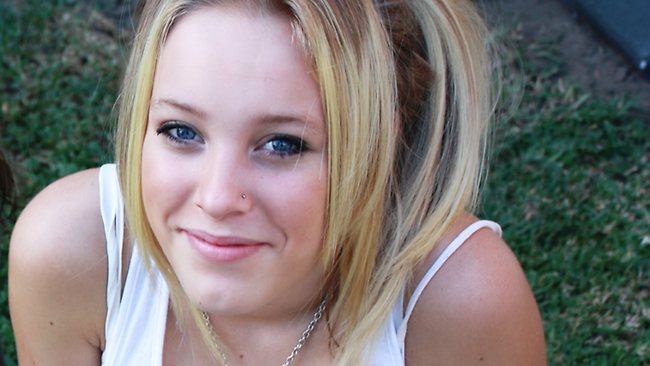 This is a quote from an online memorial site created in tribute to 14-year-old Daani Sanders. Daani was from Australia and attended Crestwood High School in Baulkham Hills, near Sydney. After months of bullying at school and on Facebook, Daani ended her life at home in her bathroom on July 19, 2011.
Described as smart, popular and pretty, Daani had reportedly close to two thousand friends on Facebook. Some of these "friends" continued the cyberbullying after she passed. Facebook took down a number of pages that contained vile and vulgar comments. This seems to be a trend when someone commits suicide and friends create a Facebook page for them. It is unexplainable and totally unacceptable for the bullying to continue. In Daani's case, her family had tried unsuccessfully for months to get her help through various programs. It finally came down to Daani making the final decision. Her boyfriend, Tyler, commented that even he didn't understand the full extent of her problems.

Daani's passing is another in a growing list of teens around the world who acted out of fear, frustration and loneliness. Teens must come to understand that, for the most part, life does get better. Once out of middle and high school, the bullying decreases and you begin to make your own way in the world. Reach out to just one person you trust and open up to them about the good and the bad in your life. If your parents aren't there for you, go to a relative, school counselor or parent of a friend. You're not alone in the battle against bullies. Even adults experience bullying at work or elsewhere. Get help now. In Australia, you can call Lifeline at 13 14 11 or check out their site here.
In the United States, contact the Suicide Prevention Lifeline at 1-800-273-8255. If you're LGBTQ, whether you're out or not, contact The Trevor Project for advice and support.
Every suicide is tragic. The loss suffered by those whose lives were touched by the departed is immeasurable. When a child or teenager chooses to stop the pain in this manner, it is an act that stops time and immobilizes one for weeks and months. Yes, life goes on, but it's not the same as before. All we can pass on to the family and friends of Daani and all other bullycide victims is to keep an eye out for signs of his or her presence. They will come when unexpected and may seem a bit perplexing at first. But realize they are looking out for you from a place where it wasn't possible while in this world.
Watch a tribute to Daani below.

Find great resources in our
---