Attorneys
Attorneys :: Education
Second Judicial Circuit Pro Bono Project
335 N. Main Ave
Sioux Falls, SD 57104-6038
605-336-9230

Case types handles by the Pro Bono Project include Adoption, Bankruptcy, Consumer, Dissolution of Marriage, Domestic Violence, Education, Elder Law, Employment, Health, Housing, Immigration, Individual Rights, Termination of Parental Rights, Wills.
Attorneys :: Family
Second Judicial Circuit Pro Bono Project
335 N. Main Ave
Sioux Falls, SD 57104-6038
605-336-9230

Case types handles by the Pro Bono Project include Adoption, Bankruptcy, Consumer, Dissolution of Marriage, Domestic Violence, Education, Elder Law, Employment, Health, Housing, Immigration, Individual Rights, Termination of Parental Rights, Wills.
Classes for Teens
Classes for Teens :: Advanced Learning
GiftedandTalented.com
Darian Patchin

statewide and national organization, SD
844-944-3833

Developed by Stanford University, these K-12 self-paced, online courses in Mathematics, Language Arts, Science and Computer Programming feature a combination of digital manipulatives, video lectures, interactive game challenges, and project-based learning themed around Science, Technology, Engineering, and Mathematics (STEM). Each course adapts and accelerates learning to ensure students receive material at just the right level of challenge and enrichment. Our programs can be used supplementally or as full curriculum courseware. Students may enroll at any time.
Classes for Teens :: Diversion, Prevention & Intervention
3rd Millennium Classrooms

3rd Millennium Classrooms started providing online alcohol and drug prevention and intervention courses in 1999. Our courses now include shoplifting intervention and have been accepted by courts throughout the country for individuals who have been ordered to complete educational classes about alcohol, drugs, shoplifting and more.  Whether you are in trouble with the law and have to go to court, in trouble with your parents or with another party, here's a resource if you want to do something about your choices or mistakes. You will receive confidential, personalized feedback in these interactive courses. Give us a call, send us an email or visit our site and we can help you.
CourtOrderedClasses.com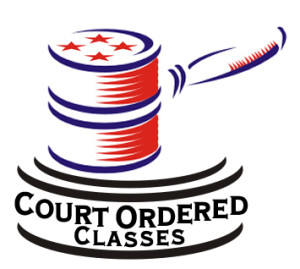 We are registered as an "At-Home" Court Program Provider and guarantee court acceptance or your money back. Although our classes are done on-line we are not categorized as an on-line program. CourtOrderedClasses.com has been designed for individuals who need to take court ordered courses for court ordered requirements, at the request of their employer, or for personal reasons. Court Ordered Classes is a nationally recognized program that offers court accepted domestic violence, anger management, deferred entry of judgment, batterers intervention, drug and alcohol awareness, criminal behavior modification, divorce, high-conflict divorce, parenting co-parenting, high-conflict parenting, family violence, shoplifting theft prevention and juvenile betterment programs along with drug / alcohol assessments, anger management assessments and DV/BIP assessments, all from the comfort of home with dozens of live, "in-person" group sessions
Drug Treatment
Drug Treatment :: Residential treatment
Holistic Recovery Centers
Andrew Abbott, Director of Business Development
Holistic Recovery Centers is a Dual-Diagnosis Treatment Facility, treating both Mental Health and Substance Abuse. We proudly offer one of the top Holistic Treatment Programs for drug & alcohol addiction. Our goal is to utilize modern treatment modalities, alongside holistic treatment methods, to achieve our ultimate goal of long-lasting recovery from drugs & alcohol. Holistic Recovery Centers is Joint Commission Accredited (JCAHO) & certified by The Department of Children and Families (DCF). Treatment at Holistic Recovery Center is centered on the understanding that individuals battling addictions are people who need a wide-ranging treatment program for their entire being. The probability of sustaining lifelong recovery is substantially greater when treatment services are individualized and implemented. We maximize this probability by tailoring each clients' treatment plan, and providing as many therapeutic services as possible, so each client can restore and balance his or her mind, body, and spirit. We are a Residential (RTC), Partial Hospitalization (PHP), Intensive Outpatient (IOP), and Outpatient (OP) treatment provider. The HRC experience is none like you have seen before, as we offer: Evidence Based Treatment, Cognitive Behavioral Therapy, Dialectical Behavioral Therapy, Crisis Intervention, Equine Therapy, Canine Assisted Therapy, Spirituality & Kabbalah, Theta Healing, Art Therapy, Music Therapy, Crisis Intervention and Trauma Informed Groups, Motivation Enhancement Therapy, Nutrition and Wellness, Massage Therapy, Yoga, Neurofeedback through Brainpaint, and nightly NA/AA/CA/ meetings as well as Smart Recovery & Celebrate Recovery. Our Miami location offers a beautiful setting for clients to reside in while in treatment. We provide fully furnished luxurious housing.
Housing
Mental Health
Mental Health :: Hotlines
Crisis Text Line
Crisis Text Line is the only free, 24/7, nationwide text line for people in crisis. Text 741-741 to get in touch with a trained crisis counselor who is prepared to provide emotional support on any issue, including depression, anxiety, relationships, family, and loss.
Programs
Schools
Teen Health & Pregnancy
Teen Health & Pregnancy :: Help for pregnant teens
StandUpGirl.com
StandUpGirl.com is a safe place to discuss unexpected pregnancy and explore  testimonials of teen pregnancy, abortion, relationships, telling  parents, young motherhood, and beyond. We are a community of girls, helping other girls, through crisis situations.