Taking a Lick at Flames- Should I Start a Fire?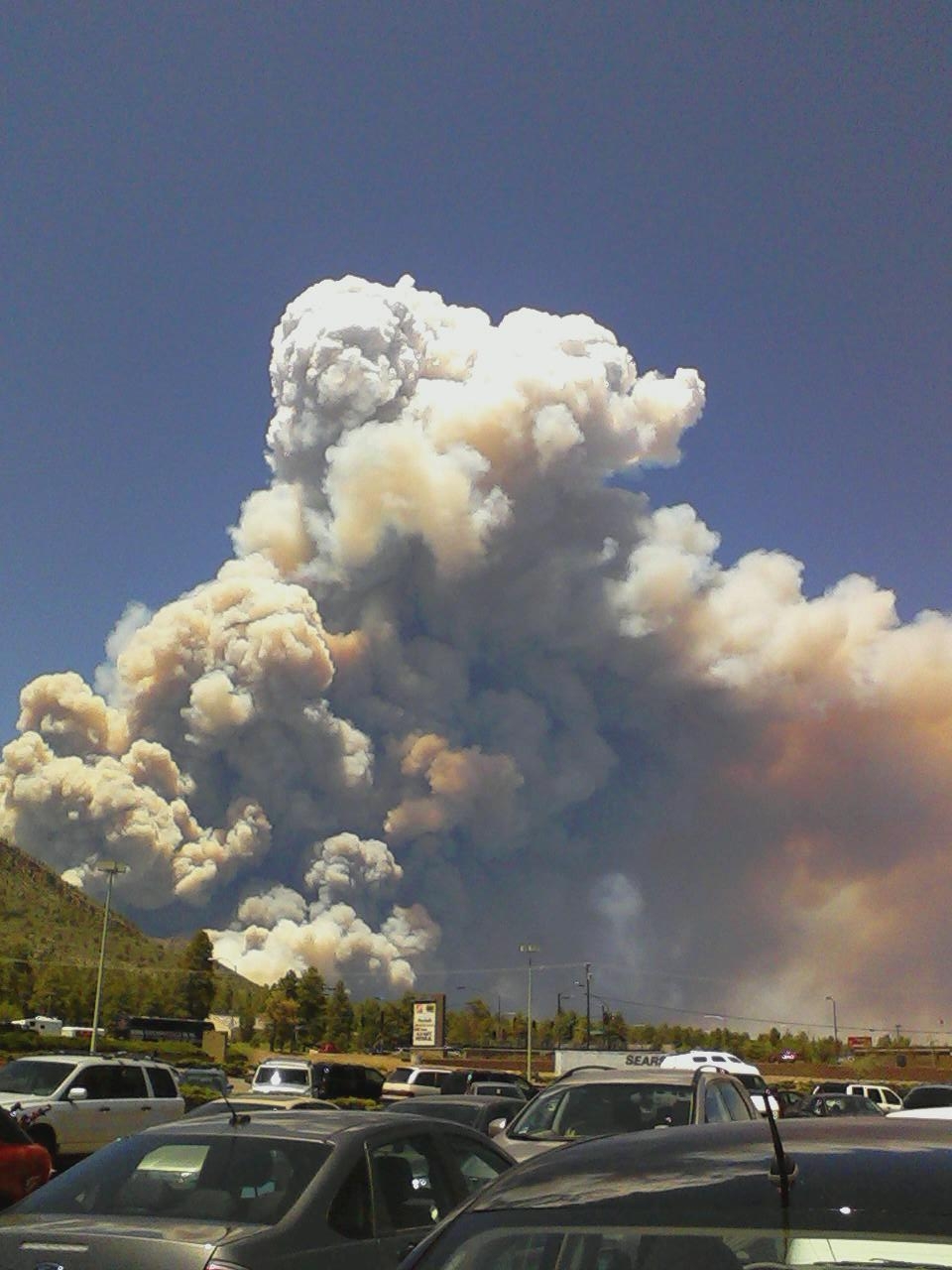 Fire. The force of nature that vibrantly destroys and razes all that falls into its ashy wake, may be a tempting object of interest. It's easy to be fascinated with fire. Who hasn't thought about roasting a marshmallow on a Bunsen burner in chemistry class, or starting a spark with a magnifying glass in their front yard? Playing with fire appeals to curiosity, and can even seem fun.
However, in the dryness and heat that make summer "fire season" the smallest spark can quickly become a torrent of virtually unstoppable flames. Before you open a seemingly harmless pack of matches, or fiddle with a magnifying glass, think ahead. Regardless of your initial intentions in playing with fire, when slurry bombers fill the skies, and people's homes become battle grounds, regret may soon taint your actions.
Arson (the act of intentionally starting a fire or igniting an explosive) is a serious offence. Committing arson could result in a misdemeanor, felony, or homicide (if someone dies in the flames) charge or conviction. All arson charges are serious, and many have lengthy jail sentences associated with them.  Being charged with and/or convicted of arson could affect your permanent record, future employment and education (as most colleges perform background checks).   
 A teen in Lafayette, seventeen year old Skylar Reed, set fire to a barn that was being used to store farming equipment. After the building was engulfed by the blaze it was declared a "total loss". For Skylar, this meant a felony charge of second degree arson. It is unclear whether a conviction will be secured. However, it is clear that starting fires can result in serious consequences. 
It's also important to realize that a blaze started in a remote location can be just as damaging as an ignition in residential area. With oxygen and dry undergrowth, snags or other types of fuel at hand, summer fires can become alarmingly out of control before you can say "crackle". Additionally, even if your own property is all that is damaged, you can still be charged with and convicted of arson.
If you've never considered starting a fire for fun, be sure that you're always responsible in doing your part to prevent residential and forest fires. When you're camping with your parents, be sure to extinguish fires completely. This may take approximately four gallons (or more) of water, so be prepared. Drown all embers, not just the ones that look hot. The location of your fire should be cold to the touch before you leave the area. Because summer's dry months can create ideal conditions for wildfires, be aware of county and forest service fire restrictions. Since the fourth of July is quickly approaching, and fireworks may be readily available, check your county, city, or forest service websites to be sure that they are not prohibited (just because the sale of fireworks are legal, does not mean that their use is). Inside your house, be sure that your smoke detectors are connected and have new batteries. Also encourage your parents to have chimneys and fireplaces inspected regularly to prevent house fires.
Next time you feel tempted by a Zippo, or magnifying glass, or match, take a moment to think. No matter what your intentions are in building a blaze (maybe you want to start a nice s'more roaster), be aware of the possible consequences. Ask yourself: is it fire season? Has it been hot and dry recently? What are the current weather and fire conditions? Can I manage a fire if it burns out of control? Am I willing to shoulder the consequences? Be responsible before igniting a fire of any kind, and you won't have to feel responsible for the destruction of a wildfire after the fact.