Tragic bullycide stories of 2012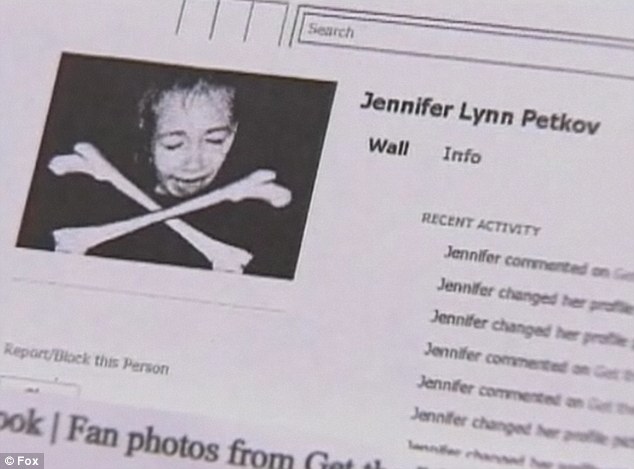 When it comes to traditional bullying and cyberbullying, 2012 has started with tragedy for four families. As this post is being written in mid-January, three teenagers have ended their lives due, in part, to online and mobile phone bullying and a young girl of nine passed away from an illness but was also bullied on Facebook before and after her death.
Although it is unlikely that this will be the last bullycide reported this year, we hope we won't have to add to this list. The problem may be addressed with a simple kind word to someone at school or a nod that recognizes them as a person. Many teens who write about their loneliness and solitude want nothing more than being acknowledged. After all, no one is invisible yet many feel as if they are.
January 2, 2012: Fifteen year-old Amanda Cummings died after jumping in front of a city bus around Christmas time in New York. She had been picked on at school over her appearance and repeatedly taunted online before and after her death. She even wrote about her life being over a few weeks earlier. See our post about http://askthejudge.info/tok-essay-word-count-minimum.
January 9, 2012: Sheniz Erkan was an accomplished soccer player in Australia. According to her club president, she was the most beloved soccer person in history with an unusual blend of commitment and talent. Sheniz was Turkish and an iman (Muslim religious leader), who broke down at her service, spoke of children as roses who needed to be watered, nurtured and tended. He even called for those who bullied her to be forgiven, an Islamic belief.
Sheniz went to Taylors Lakes Secondary College. Minutes before she died, she phoned her best friend to tell her she loved her. Her friend, Renay, said she had been bullied as well and that Sheniz "was good at ignoring the bullies. But I guess she just couldn't take it any more. She thought no one cared about her." Sheniz was also the subject of abusive comments posted on her tribute site. The Australian government launched a new anti-bullying site in response to the passing of Sheniz who was 14-years-old.
January 11, 2012: A teen filmmaker who also worked as an intern for The Trevor Project ended his life shortly after posting an affirmative video on YouTube in support of the "It Gets Better" campaign. Eric James Borges was 19 and lived in California. He suffered a lifetime of rejection at home and at school. His parents rejected his sexual orientation and, according to Eric, was assaulted physically, mentally, emotionally and verbally on a daily basis. His parents called him "disgusting, unnatural, perverted and damned to hell," kicking him out of the house a few months earlier.
Eric's video included these words: "You have an entire life fit to burst with opportunities ahead of you. Don't ever give up, and don't ever for one second think that you're not a valuable and beautiful contribution to this world." Eric's short film "Invisible Creatures" is an uplifting ode to love and acceptance.
January 11, 2012: Who in their right mind would attack a child online? What reason could possibly justify going after an innocent little girl already suffering from a disease? That is what happened to 9-year-old Kathleen Edward of Michigan. Her mother passed away in 2009 at age 24 of Huntington's disease, a brain disorder.
Kathleen had the same disease and passed away in January, 2012. Before she passed, a young woman who lived next door to Kathleen's grandmother, posted photos of her and her mother on Facebook. Under Kathleen's closed eyes was a skull and crossbones. Her mother's face was being hugged by a skeleton of the Grim Reaper. Apparently the neighbor was in a feud with Kathleen's family that lasted several years. The hate pages were taken down by Facebook. Kathleen was to be buried next to her mother in a memorial garden.
April 15, 2012: Kenneth James Weishuhn went to South O'Brien High School in Iowa. In early 2012 he came out to his family and friends. Bullies created a hate group on Facebook attacking Kenneth and his friends. The intense harassment and threats led to his suicide. In a rare act of advocacy, the Sioux City Journal dedicated the entire front page of a Sunday paper to bullying prevention.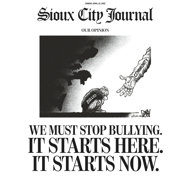 April 29, 2012:  Rachel Emhke was a 13-year-old 7th-grader in Minnesota. She was athletic and friendly. From the beginning of the school year, she was called a slut and prostitute although she had never even kissed a boy. A group of mean girls was trying to get her to leave the school. They succeeded. Their text messages, online comments and personal attacks at school drove Rachel to her demise. On April 29, 2012, Rachel hung herself. She left a picture of a broken heart alongside a note to her parents.
September 19, 2012: Ciara Pugsley was 15 years old when she gave in to her cyberbullies and ended her life. Ciara loved the out doors and was learning to water ski. She adored her pony, Basil, who led her funeral parade and her dalmatian, Lulu. Ciara lived with her family in Ireland. She was bullied on Ask.fm, a popular social question-and-answer website that allows users to post anonymous comments and questions on each others' profiles.
October 10, 2012: Amanda Todd was a 15-year-old Canadian from Vancouver. She posed for a photo when she was 12 that was posted online. She pulled up her shirt and exposed her breasts. That began three years of badgering from unknown boys/men on Facebook. In September, 2012, Amanda now 15, created a YouTube video and told her story through flash cards she wrote. Amanda wanted to inspire others to overcome bullying and think before posting anything online. A month later she hanged herself at home. Update: In June, 2016, a man referred to as Aydin C. was located in the Netherlands and named a suspect in Amanda's cyberbullying. An extradition request was filed by prosecutors in Canada seeking his return to stand trial on charges related to Amanda's death. In April, 2017, the Dutch government approved the return of Aydin C. to Canada to stand trial.
October 27, 2012: Erin Gallagher was a 13-year-old student in Ballybefoy, Ireland. Online bullying started during the summer of 2012. She was criticized about her appearance and weight. While babysitting a younger brother she gave in to her bullies and ended her life.
The PowerSplashProject.com has created the short video about tolerance called Who Will Teach Me About Hate?. It's worth watching and considering regardless of your age or position in life.  Against a background of joyful, innocent babies, a heartfelt narrative unfolds about whether others will choose to teach tolerance or hatred to these newest of human beings. Will they be accepted as they are or will they be ridiculed for the shape of their body or the color of their face? Will we teach them to speak their minds or will we silence their questions?
Find great resources in our
---