An exception to Zero Tolerance?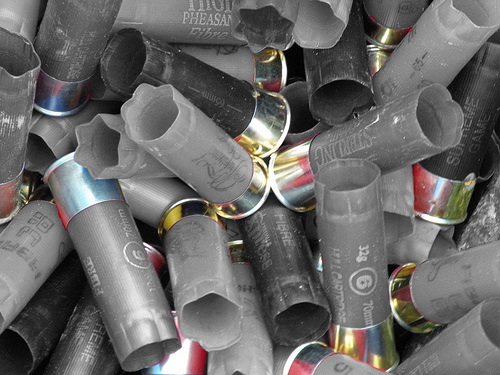 You may have read about 17-year-old Kim Peters, a senior at Willow Canyon High School in Phoenix, Arizona. Kim started competitive skeet-shooting in her freshman year. She has won several trophies in this male-dominated sport and aspires to earn her way on to the U.S. Olympic skeet-shooting team. Kim juggles a busy schedule including twelve hours each week at the shooting range.
In October, 2007, Kim was running late for school and parked in a non-student area. A security guard was writing her a ticket when he saw two unopened boxes of shotgun shells in the back seat.
Kim was cited for violating the school's ban on possessing a dangerous instrument on campus and received a four-day suspension. Kim served her time and is now asking the school to change the wording of the violation in her permanent record to reflect a less serious offense. Otherwise, her college applications could be effected.
What do you think? Should there be exceptions to zero-tolerance policies on campus for drugs and weapons? Are there gray areas that should be considered on a case-by-case basis? If so, who makes the decision – the principal, school district and/or parents?
Find great resources in our
---