Another teen suicide linked to cyberbullying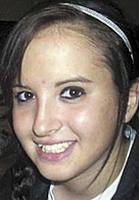 "My time has come, and so I'm gone. To a better place, far beyond. I love you all as you can see. But it's better now because I'm free."
These were the final words of 16 year old Cassidy Joy Andel of Cooperstown, North Dakota.  She posted this early Thursday morning, November 4, 2010 on her Facebook page.  Soon after, Cassidy hung herself at home.
The loss of Cassidy has shaken her small town.  A friend of hers, Caitlin, commented that "Everyone knew her as this happy ball of sunshine. She was so outgoing and so full of life."
Cassidy was an athlete, played piano, taught Sunday school, enjoyed photography and liked to hunt.  She, like most teens today, had a Facebook account.  However, it turned on her in the months before her passing. She received endless texts, IM and Formspring attacks saying she was fat and would never get a boyfriend. The online bullying was investigated but no one was identified or arrested.
On November 3, 2010, she posted the following:  "If you don't like the way I am, then don't come around me. If you don't like the way I talk, then don't listen. If you don't like the way I dress, then don't look. But don't waste my time telling me about it. I don't care."
Cassidy's case is in the hands of the police.  However, North Dakota does not have a bullying or cyberbullying law.  If any of the text messages and Facebook posts amount to threats or harassment under current criminal statutes, then charges may be filed.  Talk has already begun regarding new legislation in the state covering bullying and cyberbullying.
In the meantime, Cassidy was laid to rest this week.  A statement from her family says it all:
"In today's world it is hard enough for kids to function as a teenager. Be careful what you say, text or post on Facebook to someone, as you never know what state of mind they are in."
Cassidy's parents, Amy and Lyle Andel, have decided to reach out and help others who are struggling with depression and anxiety as Cassidy did.  "We want to work to raise awareness for suicide prevention in our community–not only for our middle and high school students but for those families who have lost someone to suicide as we have."
In December, 2010, the local sheriff announced that there would be no criminal charges brought against anyone for bullying or cyberbullying.
Find out more about bullycide here.
Cassidy's story prompted two Arizona middle school girls to take action. Julia Kordon and Savannah Bocsh got to work and created a memorial page for Cassidy. Julia was quoted saying "We felt an ache in out heart for her and we just wanted to do something about it. . ." They also started a nonprofit organization called The Bullying Ends Now and are speaking out against all forms of bullying. Take a look at their site:  http://www.thebullyingendsnow.com/About_Us.html
Find great resources in our
---