Are school lockers obsolete?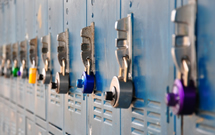 In addition to the expense of providing every student a locker is the concern regarding safety on campus. Some educators and school safety experts believe violence and school shootings may have been prevented had lockers not existed at schools. Others advocate the abolishment of lockers to reduce noise and tardies to class.
Whether you ascribe to any of these reasons to rid schools of lockers, the trend is leaning that way for a more benign reason: technology is easing students' backpacks and the need to store twenty pounds of books.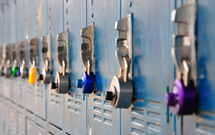 Web-based learning, e-books, interactive assignments and iPads will soon render lockers obsolete. Students know their plans for an entire week from looking at one calendar. Teachers monitor assignments online and know immediately who turned what in and when. Students can access lecture or Power Point presentations any time for studying or note-taking. The only need for a locker may be in the gym for PE classes or sports.
Our recent post about the trend by middle school students decorating their lockers may be short lived.
Find great resources in our
---