Australia tackles the teen years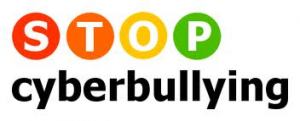 Teenagers downunder are no different than their international peers. The issues they confront going through adolescence are shared by millions throughout the world. A leading psychologist in Australia has developed an innovative approach to help young boys navigate the path from boyhood to the teen years and beyond. The program may also be tailored for use with girls.
Dr. Kimberley O'Brien is the Principal Child Psychologist at the Quirky Kid Clinic in Woollahra, Australia. She has developed "The Likes of You[th]"– a tool to boost the social and emotional well-being for adolescent boys. The LoY Kit is designed for boys aged 10 to 16 years. It consists of twelve artworks depicting relevant themes for males and twenty-four question cards to inspire dialogue. Through a structured set of questions and edgy images, the young person cultivates self-awareness and builds coping strategies.
In the battle against social isolation, cyberbullying and suicide, the young person's perspective is valued in the program's interactive exercises. Some of the topics for the 10-to-12 year olds include friendship struggles, physical conflict, self-esteem, academic pressure and screen addiction. Topics for the 12-to-16 year olds include male competition, rebellion, empowerment, girls and sexuality, self-care and depression.
The Likes of You[th] is a youth friendly therapeutic resource for parents and professionals to help boys through the turbulent transition to young adulthood. LoY empowers boys to improve their social and emotional well-being through activities and discussion. You can read more about the LoY Kit at:  www.quirkykid.com.au 
On the subject of cyberbullying, our English cousins implemented a teen-peer mentor program several years ago. Find out more about Cybermentors.
Find great resources in our
---