Be inspired! Interview with Teen Trouble Creator Josh Shipp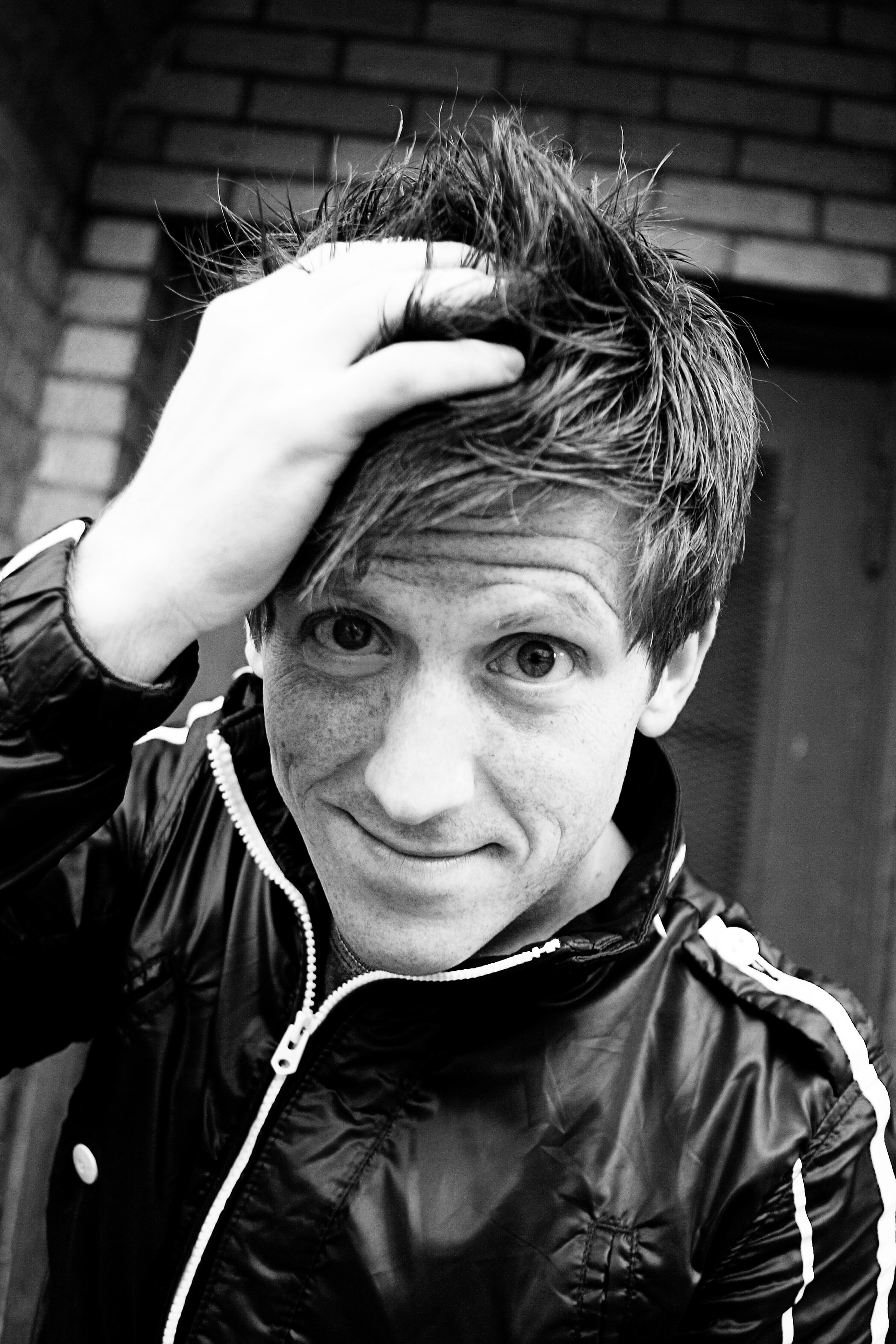 Josh Shipp has been labeled many things, teen expert being one of them. Huh? He travels around the country speaking to middle and high school students and connecting with them on a level that most adults aren't able to reach. He's smart, funny, but most of all inspiring. He had a rough upbringing, so he fully understands the challenges and suckiness that can be part of growing up. Oh, and he has a new compelling and powerful show on Lifetime called
Teen Trouble
where he attempts to help some extremely at-risk teenagers. It airs on Fridays at 10:00 p.m. EST. We were lucky enough to interview Josh and get a few of our questions answered.
ATJ: 1. We understand that you faced many challenges growing up – never knew your parents, multiple foster homes, abuse and more – how were you able to overcome these obstacles and find your path to awesomeness?
JS: You can make the decision to change in a moment. But TRUE change takes years. So the answer is not as simple as I wish it was. It was a combination of many things that were positive. It's not just about what NOT to do – but what TO DO. For me that was counseling, having a mentor, finding something I enjoyed doing and committing to it, etc. 
ATJ: 2. Why teens? At what point did you decide that helping teens help themselves was going to be your mission?
JS: Frankly I was pretty screwed up and lost as a teen. So I understand what that feels like. Having the pressures of a 30 year old yet the experience of a 15 year old. I had a few adults who refused to give up on me and that made a HUGE difference. Now I want to be that person for the teens I work with. 
ATJ: 3. What is the biggest misunderstanding most teens have about their parents?
JS: That they shouldn't make mistakes. Look your parents are human (even if they want you to think otherwise). They are insecure, flawed, and imperfect themselves. Sometimes they say stupid things to you that they later regret. You'll never have a perfect relationship with your parents, but you COULD make the relationship better. More on that here:
http://JoshShipp.com/
parents
ATJ: 4. What was your biggest challenge while making the documentary series Teen Trouble?
JS: When you are working with people who have felt stuck for so long — it takes A LOT to wake them up to the idea of a different possibility. So I have to figure out a way to EXPERIENTIALLY show them that things could be different. By showing them the two potential outcomes. Both good and bad. Then ultimately the choice is on them.
The other challenge was having cameras. Sometimes this would work in my favor because a teen I was working with didn't wanna look like a wimp and would try something outside of their comfort zone. But I was always aware of making sure they knew this IS NOT about a TV Show for me. I don't care about making TV, I care about helping THEM change their life.
ATJ: 5. We hear from teens facing all sorts of challenges – problems at home, school, in their relationships, with the law, etc. – what words of advice do you have for these teens who are struggling with feelings of desperation and hopelessness?
JS: Know that it's normal. Everyone feels like this at some point in their life. And anyone who tells you any different is a LIAR! So you're not weird, flawed or a bad egg. It's NORMAL.
The best advice I could give you is to get a mentor. Simply meaning someone older than you who you look up to. Ask them to meet with you once per week. Ask them how you can improve your life. Do what they say. Then wash and repeat. Every teen is ONE caring adult away from becoming a success story.
 ATJ: 6. (Bonus ?) All time fave teen flick?
The Hunger Games
Check out this great video about taking a chance to improve your relationship with your parents. It's extremely inspiring!
Find great resources in our
---