Blow-up doll leads to teen's arrest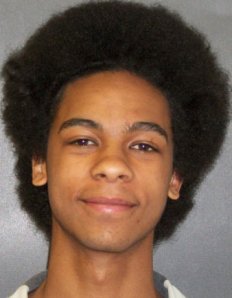 A senior prank at Rushville Consolidated High School in Indiana backfired on 18-year-old Tyell Morton. On the last day of class in May, 2011, Tyell placed a blow-up sex doll in a bathroom stall.
He was caught by security cameras wearing a hooded sweatshirt and gloves entering the school with a package. Five minutes later, Tyell was seen leaving the area without the package.
The police were called and the school was locked down. A bomb squad and K-9 dogs searched the building before finding the doll. The school superintendent stated that "When you have an unknown intruder in the building, we come up with the same conclusion–we cannot be too cautious in this day and age."
Tyell was arrested and charged with disorderly conduct, a misdemeanor, and criminal mischief, a felony. He faces a maximum sentence of eight years in prison.
Some question the appropriateness of filing charges that can lead to a lifetime of consequences for what began as a prank. Take a look at Professor Jonathan Turley's legal blog for a discussion of prosecutorial discretion and society's interest in common sense and tolerance. Turley states, in part, as follows:
"This is not the first prank charged criminally in our schools. When combined with our continued use of "zero tolerance policies, the trend threatens to transform our society. The question is what type of society we are creating when our children have to fear that a prank could lead them to jail for almost a decade. What type of citizens are we creating who fear the arbitrary use of criminal charges by their government?"
Update: In August of 2011, the prosecutor offered Tyell a deal to withhold prosecuting the case in exchange for 8 hours of community service and staying out of trouble for one year. Under this diversion agreement, Tyell's record will remain clean.
Find great resources in our
---