Bored teens shoot and kill college student "for the fun of it"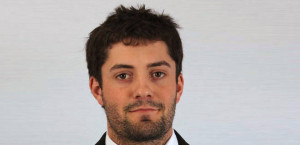 In August, 2013, three boys in Oklahoma who were 15, 16 and 17 years old had little to do until a young man came jogging by their home. Twenty-two year old Christopher Lane was an Australian athlete who went to East Central University in Ada, Oklahoma on a baseball scholarship. He lived with his girlfriend's family in Duncan, about an hour from his school. Christopher was starting his senior year and played catcher on the varsity team. According to his coach, he was "an extremely well-respected teammate and a mature student athlete."
The boys selected him as their target and, according to a confession from one of the boys, they followed Christopher and shot him. He staggered across the road and fell to the ground. One of the boys reportedly told the police that "We were bored and didn't have anything to do, so we decided to kill somebody." Duncan's police chief also stated that the boy claimed they did it "for the fun of it."
The three boys have been arrested and first-degree murder charges are expected to be filed. It remains to be seen if they are tried in juvenile or adult court. If prosecuted and convicted of murder as adults, they will not face the death penalty since all three are under age 18. They may face, however, life in prison with or without the possibility of parole depending on the facts of the case and the laws in Oklahoma.
The sadness around this killing was expressed best by Peter Lane, Christopher's father: "It is heartless and to try to understand it is a short way to insanity."
Our thoughts are with Christopher's family and friends.
Update: The younger two boys have been charged with first degree murder while the older one (17) has been charged with accessory to murder. All will be tried as adults.
Find great resources in our
---