Bystanders get help from anti-bullying apps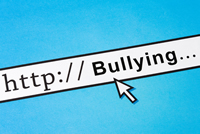 Students and parents concerned about how to handle being bullied online or by text have free resources available to them. A little online research about anti-bullying apps will surprise you. These apps aren't just for your parents to track your activities in cyberspace. For example, the Bully Shield provides help to students who are bystanders.
There are books and articles about the responsibilities of bystanders. These are not legal, but moral, obligations you should consider when witnessing a bullying incident. Should you step in and offer to help your friend? Should you risk your friendship by telling his or her parents? Or let it go and look the other way? Do you feel the same way about someone you don't know or an acquaintance at school? Even though there's no law that says you have to act, if you see that someone is being cyberbullied, does it end there? You know there isn't a law for everything, but does there need to be?
A few resources that we recommend on this subject include:
That's Not Cool (advice on how to deal with text harassment and more)
A Thin Line (MTV's site presents real stories and hypothetical scenarios about the line between digital use and abuse)
Teens Against Bullying (an edgy resource designed to empower teens in dealing with bullying situations)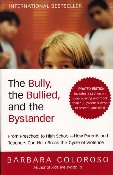 If you're writing a paper on this topic, a book written for parents and teachers may be useful in assessing how adults view this phenomenon. We recommend "The Bully, the Bullied and the Bystander" by Barbara Coloroso.
Find great resources in our
---