Cyberbullying victim wins suit against school district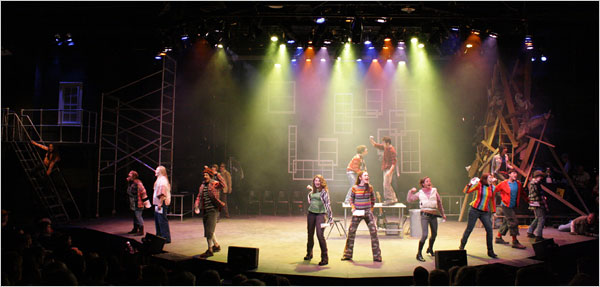 Four varsity athletes at Corona del Mar High School in California posted violent messages against a female classmate.  In the video posted on Facebook, they threatened to rape Hailee Ketchum, age 17, in the back of a pickup truck. They proceeded to act out how they would then shoot her to death.
Hailee was a senior and had the lead in the school's production of  "Rent: School Edition." The principal cancelled the performance because of its homosexual content. She later permitted the production to go on.
Hailee told her parents about the threats and they met with the school's principal and the police. The students were suspended and required to go through sensitivity training. No further action was taken and no criminal charges were filed. In fact, the students were honored shortly thereafter for their athletic accomplishments at the school.
Hailee and her parents sued the school district for allowing a sexist, intolerant and homophobic atmosphere to flourish at the school. The school had a history of allowing a hostile environment to exist against gay and female students.
In September, 2009, a settlement was reached. It requires the school district to provide mandatory training sessions for administrators, teachers and students that focus on the harmful impact of sexual discrimination and harassment. It will also cover the complaint process a student may follow if he or she becomes a victim of abuse or or harassment. The school also issued a written apology to Hailee.
Upon settling the case, Hailee commented that she was "happy that the settlement provided the school with a road map of how to address situations like this more appropriately . . .I hope that other students will learn from my experiences that it is possible to stand up for what is right and to prevail."
Good job, Hailee. Hailee is now a college freshman studying theatre arts.
Find great resources in our
---