Do students with AIDS have a right to an education?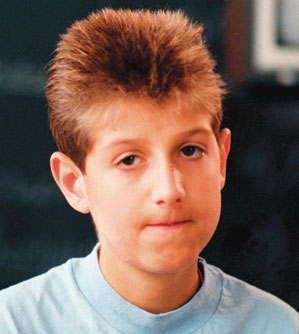 Ryan White was thirteen years old when he was diagnosed with the virus that causes AIDS. He had been infected by treatments for his hemophilia.
In 1985, he was barred from attending his high school in Indiana and therefore his education because school officials were afraid he might spread the AIDS virus to others. The family sued the school district, and in 1986 Ryan won the right to return to school.
He learned to drive and, although the disease progressed, he never gave up. He spoke at schools and fund-raisers about misconceptions about AIDS. He died in 1990 at age eighteen. Soon after, Congress passed the Ryan White Comprehensive AIDS Resources Emergency Act of 1990, which funnels millions of dollars into AIDS research, education, and treatment.
School districts have attempted to keep children with HIV and AIDS from going to school. However, once health officials determine that a student presents no danger to others, attendance is approved. Research indicates that casual contact with someone infected with HIV isn′t a health risk.
If the student′s behavior, on the other hand, presents a risk to others (for example, the student has open sores or is prone to biting or fighting with others), he or she may be kept from regular classes, and a special education plan will be developed.
Update: A report released in August, 2011, by the Centers for Disease Control indicates that roughly 50,000 new HIV infections were seen each year in the U.S. between 2006 and 2009. This was a 48% increase among Blacks ages 13 to 29. Heterosexuals accounted for 27% and injection-drug users represented 9% of new infections.
Find great resources in our
---