Does the First Amendment trump your Student Handbook?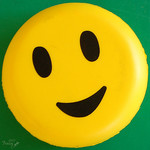 The Student Handbook at Griffith Middle School in Indiana says that "Bullying is defined as a deliberately aggressive or hurtful behavior toward another person that is repeated over time." The policy also includes off-campus behavior that causes or threatens to cause substantial disruption at school.
Three 14-year-old eighth-graders identified only by their initials (S.M., J.D. and K.F.) were having a conversation on Facebook after school on their personal computers. They talked about everything from nicking their legs when shaving to their friendship. Then they discussed which classmates they would kill if they had a chance. This part of the conversation was accompanied with smiley faces and LOL suggesting this wasn't to be taken seriously. Their discussion was referred to as "teenage banter."
In January, 2012, the girls were suspended for ten days while the matter was investigated. Two weeks later they were expelled from school for violating the district's bullying policy. They will be allowed to start high school in the fall. A parent of one of their classmates saw the posts and reported it to the principal.
A lawsuit was filed in federal court in April, 2012 claiming a violation of the girls' rights under the First Amendment. Their lawyer commented that, unless an actual threat is made or the school is disrupted in a substantial way, the First Amendment trumps a school rule set forth in the student handbook. In other words, the school should not have expelled the girls for their online speech that neither constituted a true threat toward anyone or caused a disruption on campus.
The girls are asking for money damages and a court order expunging the incident from their school records.
Freedom of thought and speech is "the matrix, the indispensable condition, of nearly every other form of freedom."  –Justice Benjamin Cardozo, Palko v. Connecticut, 302 U.S. 319 (1937).
Find great resources in our
---