Grammy nominee Taylor Swift [age 17] against DWT.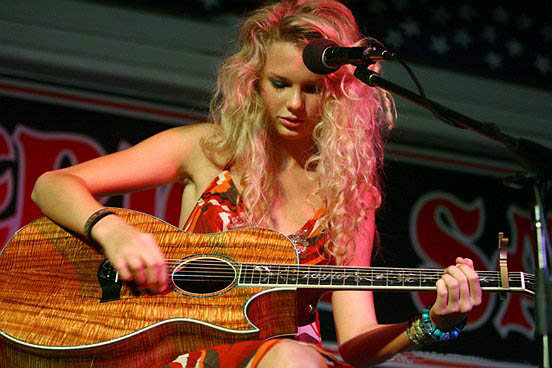 Driving while texting [DWT] has the national spotlight. Country singer/songwriter Taylor Swift ["Our Song" – "Teardrops on My Guitar" – "Tim McGraw"] participated on a panel of teen judges in Allstate's Holiday Holla competition.
The contest challenged teens across America to rewrite traditional Christmas carols with new lyrics about smart driving. Car crashes are the #1 killer of teens in the United States [nearly 6,000 each year].
On December 8, 2007 Taylor presented the $15,000.00 first prize to 18-year-olds Danny Luebke and Carl Turner. They performed their acoustic version of Good King Wencelaus at the finals at the Mall of America in Minnesota.  
Taylor stated that "…we as young drivers have the power to change. … hopefully teens will start to think twice before doing something dangerous like text messaging while driving." To hear their song and learn more about Allstate's program go to: www.holidayholla.com. Better yet, take a look at Allstate's Keep the Drive program promoting smart driving at www.keepthedrive.com.
Second place went to Nick Bates [15], Fred Kreider [15] and Lucas Wiggins [14] who performed a punk rock version of We Three Kings. Third place was awarded to Lauren Lindstrom [17], Zoe Novic [16], and Eli Zinman [16].
Find great resources in our
---