High Court strengthens protection of gays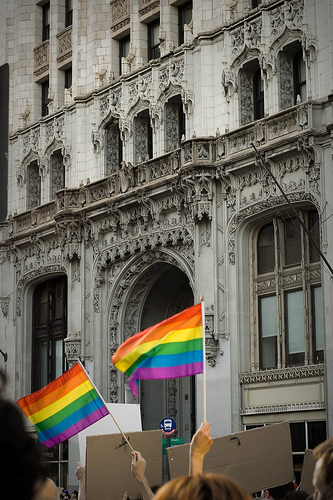 A California law school refused to recognize a Christian student group that refused membership to gays. The Christian Legal Society was an organization of Christian lawyers and law students. They applied for recognition on the campus of Hastings College of Law. The benefits of being an official campus organization included access on campus to a meeting place, communication opportunities through the law school's newletters and e-mail and eligibility to apply for funding from student activity fees.
The Christian Lawyers Society required it's members to agree to it's "statement of faith."  The statement involves "a shared devotion to Jesus Christ." It says that "unrepentent participation in or advocacy of a sexually immoral lifestyle is inconsistent in the groups' beliefs."  The law school's policy included non-discrimination on the basis of religion or sexual orientation.  Allowing the Society to become an official organization at the school would violate their non-discrimination policy.
The Society sued the law school alleging violation of it's rights of free speech, free exercise of religion and equal protection of the law. In June, 2010, the Supreme Court issued it's decision in favor of the law school.* In the 5/4 decision, the Court upheld the school's non-discriminatory policy as a reasonable, viewpoint-neutral condition on access to the student-organization forum.
*C.L.S.  v.  Martinez (case #08-1371, June 27, 2010)
Find great resources in our
---