"I'm going to end it" motivates teen to act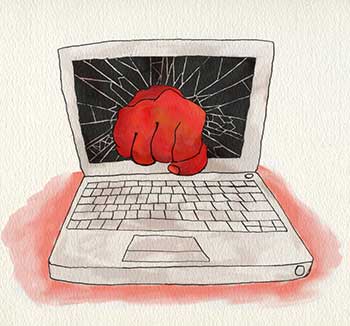 These are the words that Ashley Craig's close friend said to her. He also told Ashley "I don't have any friends. People make fun of me. I'm going to end my life." Even though she was sworn to secrecy, the 8th-grader immediately reported it to a school counselor.
At first, the boy stayed away from Ashley, age 14. After receiving therapy, he told her "You saved my life." Ashley understood, having been a victim of taunting and cruelty herself. This was a turning point in her life. She stated "If I had the capability to save one life, I have the capability of saving many."
Eight months later, Ashley presented her anti-bullying proposal to the High Point Board of Education. Her "Students Against Being Bullied" was approved as a student group at her high school.
Her program includes two text message systems – one for reporting a bullying incident to administrative heads at school and a second for obtaining support. Victims and bystanders are encouraged to use the help lines. Also, an e-mail system is available for non-urgent reports or questions. Ashley explained that her "Report and Support Line" will let students know they always have someone to talk to.
The group plans to meet twice a month to give students an opportunity to speak with other students about bullying issues. A faculty member is assigned to facilitate each meeting of the peer support group.
The school has also approved use of a classroom in the morning before classes begin. Any student who doesn't feel comfortable or safe at school may use the room as a safe environment. It will be voluntarily supervised by a teacher.
Ashley has been active for years in community and education fundraisers and awareness campaigns. She plans to spread this program to schools throughout New Jersey.
Check out another great story of two young teens tackling bullying.
Does your school have an anti-bullying program or student group? Do you see the need for one on campus? Is there something you can do to start one like Ashley did? Talk with your friends about this and see if you can help in the fight against all forms of bullying.
Find great resources in our
---