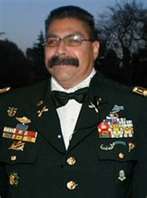 Generally, a braggart is a person who talks boastfully about himself or herself. Someone who brags about their success is considered arrogant or cocky. What if the boasts are untrue? Is it against the law to tell others lies about yourself? This question was debated in February, 2012 before the U.S. Supreme Court.
The case involves a man named Xavier Alvarez. He appeared before a California municipality in 2007 where he introduced himself as a retired Marine who had been awarded the Medal of Honor. Both turned out to be lies. This wasn't Xavier's first claim about himself that proved false. He claimed to have played hockey for the Detroit Red Wings, being married to a Mexican starlet, and having rescued the American ambassador during the Iranian hostage crisis in 1979. All proven to be falsehoods.
Regarding the Medal of Honor, Xavier was prosecuted for violating the federal Stolen Valor Act.* This law prohibits anyone from falsely claiming to have been awarded a military medal. The penalties include a fine and imprisonment up to six months. The penalty   goes up to one year in prison if the falsehood involves the Congressional Medal of Honor.**
Xavier was convicted and sentenced to 400 hours of community service at a veteran's hospital and a $5,000 fine. He appealed his case and the Ninth Circuit Court of Appeals in San Francisco ruled in his favor. The court said that the Stolen Valor Act violates the First Amendment and an individual's freedom of speech. The government appealed the Ninth Circuit's decision and the case was scheduled to be argued before the Supreme Court in February, 2012.
How do you think the Court will rule? The question before the Court is not whether there is a constitutional right to lie, but whether the government has the power  over individuals who lie about themselves. If the lie does not harm anyone or the liar does not intend to cheat anyone or gain unfair advantage, where no compelling government interest is at stake, is it illegal to speak falsely about yourself?
Some argue that fibbing shouldn't be a federal offense; that the shame and public exposure is sufficient punishment for embellishing oneself.  Supporters of the Stolen Valor Act counter this by asserting that the Act serves an important government interest: preserving the integrity and credibility of military medals. False claims dilute the meaning of the medals awarded those who have earned them.  
*Stolen Valor Act of 2005 (effective 2006): 18 USCA 704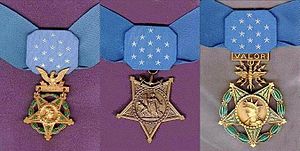 **The Medal of Honor is the highest military decoration awarded by the U.S. government. It is bestowed by the President, in the name of Congress, upon members of the U.S. armed forces who distinguish themselves through "conspicuous gallantry and intrepidity at the risk of his or her life above and beyond the call of duty while engaged in an action against an enemy of the United States."
Find great resources in our
---