Is every court decision final?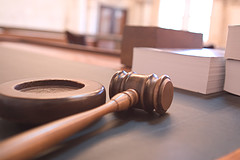 Once a decision is made by a judge or a jury at the trial court level, anyone can ask a higher court to review his or her case. The right to appeal isn′t automatic in every case. You need to check your state′s rules about the juvenile appeals process. Also check the time requirements and deadlines so you don′t miss one.
At the appellate court level, none of the excitement or drama of a trial occurs. The job of a court of appeals or your state′s highest court is to review what took place during the trial and determine whether any mistakes were made.
There are no juries or testimony by witnesses involved in an appeal. An appeal focuses on written arguments, called briefs, about the issues raised by the lawyers on each side of the case. Sometimes the appellate court allows the attorneys to orally argue their position— which also gives the court the opportunity to question the attorneys about certain points of law or facts of the case.
Oral arguments in appellate courts are open to the public. See if you can arrange for your civics or social studies class to attend one. Write or call the court in advance and find out what cases are scheduled. Then your class may select one of particular interest to sit in on.
There′s no such thing as a perfect trial. Mistakes are made by the attorneys, witnesses, and the court. The appellate court looks at the errors pointed out by the attorneys in their briefs, and decides whether they are serious enough to merit action. If what took place at trial amounts to what′s referred to as harmless error, the decision will remain. If, however, fundamental error occurred affecting the defendant′s rights, the trial court decision may be reversed or modified.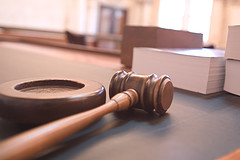 If you suffer a loss in the case because of an attorney′s error or negligence, you may consider a malpractice lawsuit against the attorney. There′s a difference between gross error or negligence and an attorney′s theory of a case and trial strategy. Judges have immunity from such a lawsuit, even if what they did was clearly wrong. In order for judges to competently "judge" the many matters before them without fear of being sued, the law grants them protection. This is limited to official court business and doesn′t cover unrelated acts in the judge′s private life.
In a criminal case, a reversal may mean a new trial for the accused. In a civil case, it may also mean a new trial or a settlement of the case, as opposed to the time and expense of a new trial. If you had a free lawyer representing you at trial, he or she may be appointed to continue representing you on appeal.
Generally, in criminal or delinquency cases, teenagers are appointed a lawyer (public defender). This is also true in abuse, neglect, and abandonment cases. In other types of cases, free legal representation may not be available. However, through community legal services or similar legal clinics, advice and/or assistance on a sliding scale fee may be available.
Community Legal Services (Legal Aid) is a federally funded program that provides free assistance to low-income individuals. To qualify, a family of one can′t earn more than a designated amount each year. Legal aid attorneys handle domestic relations and domestic violence cases, as well as issues regarding housing, homelessness, migrant children, education, bankruptcy, consumer rights, and health-related matters. Generally, representation isn′t available for criminal, abortion, or immigration matters.
Find great resources in our
---