Juvenile inmates earn traditional high school diplomas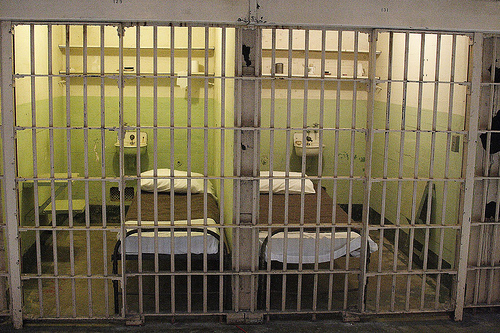 In what may be the country's first high school graduation behind bars, six teenagers in Arizona received their diplomas in September, 2009. Wearing graduation gowns over their prison-issue striped uniforms, the teens enjoyed "Pomp and Circumstance" from a boombox in a small room at the jail. They had completed their studies at the county's Hard Knocks High School, and the county sheriff was present along with other dignitaries.
One of the graduates was 17-year-old Jose Hortelano who was in for armed robbery. He commented that "On the outside, I don't know if Iwould have finished because of the way I was heading." Now, he said "I would like to go to college." That may have to wait until he's sentenced on October 7, 2009. Hopefully Jose will continue his education regardless of his residence. His classmates were also serving time for assault and robbery charges.
At the same ceremony, 18 other student-inmates received their GED certificates. In getting his, Randall Begay spoke of his mother – "That's the only thing I have done in a long time to make her proud of me – that's why I did it."
Congratulations to each of these students. Don't stop now.
Find great resources in our
---