Kanye performs free concert for 3,000 students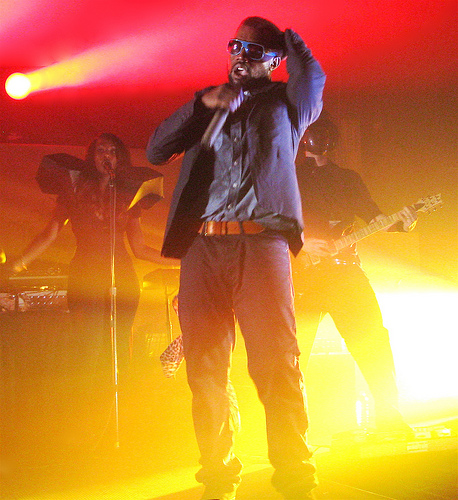 Kanye West performed a free concert at the Chicago Theatre for 3,000 high school students a couple weeks ago.  Kanye's message to the teens was to stay in school.  The free concert was a reward for students from 6 different Chicago public schools for improving their grades, attendance and behavior.
The Kanye West Foundation put on the second Stay in School benefit concert.  The Foundation was established by Kanye's mother to help prevent students from dropping out of school by  providing them with access to music production programs.
The students rewarded with a ticket to the free concert showed improvements in their school attendance, grades in all classes, arriving at school and class promptly, and reducing the number of  misconduct citations.
Kanye explained to the teen audience that staying in school is crucial.  "I feel like high school is a necessity."  His message got through to many of the students who not only want to keep up their grades, but are determined to do well and go on to college.
Find great resources in our
---