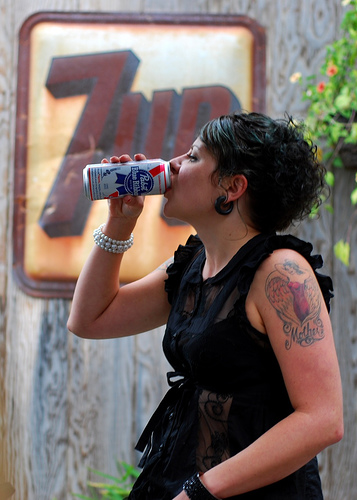 You must be twenty-one in most states to buy or drink beer, wine, or any alcoholic beverage. If you break the law and are caught drinking, you may be fined and given community service hours to complete. The person who sells or gives you alcohol may also be prosecuted.
Even if you aren′t legally intoxicated (your blood alcohol level is over your state′s limit), you can still get into trouble for being under the influence of alcohol. This means that you aren′t legally drunk, but your senses are affected.
 You may find yourself in dangerous situations and unable to make good choices when you have drugs or alcohol in your system. Poor decisions made under the influence may have a drastic impact on the rest of your life.
You've probably heard a lot about the dangers of alcohol abuse. The  statistics about alcohol-related traffic accidents and teen deaths speak for themselves. The medical facts are equally clear: alcohol damages your brain cells, inflames the stomach lining, kills liver cells, blocks memory, dulls your senses, and has been linked to birth defects in infants.
Did you know that in 2008 almost 5000 teens died in traffic accidents in the U.S. – many of those were alcohol-related.
Unbelieveable:  In March, 2011, hospital authorities in London, England, reported that they treated a three-year-old child who had been given alcohol regularly.  The case highlights a new low in Britain's struggle to control a binge drinking culture that has seen alcohol-related deaths double in the past two decades.
Interesting: A law in Utah went into effect on January 1, 2011 prohibiting "daily drink specials." This essentially ends "Happy Hour." 
Resources:
www.stopalcoholabuse.gov   A governmental interagency committee that collects data on underage drinking in the U.S. and issues an annual report.
Al-Anon and Alateen
1-800-344-2666
www.al-anon.alateen.org
Al-Anon is a worldwide organization that provides support to families and friends of alcoholics; Alateen is for younger family members who are affected by someone else′s drinking. Request their free packet of teen materials.

Alcoholics Anonymous
AA World Services, Inc.
P.O. Box 459
Grand Central Station
New York, NY 10163
(212) 870-3400
www.aa.org
Since its founding in 1935, AA has helped millions of men and women around the world to stop drinking.

American Council on Alcoholism Helpline
1-800-527-5344
Referrals to alcohol treatment programs nationwide and educational materials.

Mental Help Net
www.mentalhelp.net
Tons of links to sites with self-help information on a wide variety of health issues including alcohol and drug abuse.

Online AA Resources
www.recovery.org
A comprehensive collection of information on AA with links to related resources.
Find great resources in our
---