Lessons about 9/11 offered to New Jersey students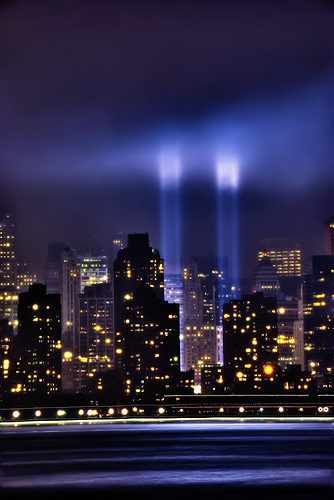 Students in public and private schools in New Jersey will have the opportunity to learn about the attacks on September 11, 2001. The state education department has approved a curriculum with lessons for kindergarten through high school.
The program is voluntary and the lessons are designed for age-appropriate presentations. There are 56 lessons in all that have been tested by teachers over the past two years.
The more graphic photos from the event are left out. Third-graders, for example, will be given a lesson this fall about a retired fireboat that was used to help fight the fires at the World Trade Center on September 11th. Older students will have more in-depth lessons about the history of terrorism and the heroics of ordinary people.
New Jersey shares a border with New York, one of three terrorist hits on 9/11. New Jersey lost 700 residents during the attack. Third-grade teacher, Dena Ann Orobish, helped develop the lessons. She explains that "It's important for the kids to be able to understand what happened. This was a national tragedy. So many lives were lost. It's important that we remember not only those people who lost their lives but also how people came together."
Find great resources in our
---