"Little Hacker" gets 11 years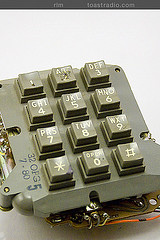 19-year-old Matthew Weigman, also known as "Little Hacker," is a blind teenager from the Boston area. He was arrested in 2008 with other members of his "swat" gang. "Swatters" are people who engage in telephone hacking in order to harass their victims.
In addition to cutting phone lines and listening in on victims' conversations, Matt and his friends used a variety of tricks to hack telephone systems. They tricked phone company employees and customers into providing information, traded passwords and data with other hackers, and engaged in war-dialing [using a computer to dial thousands of numbers] to gain access to systems.
A favorite trick was to fake 911 calls to get law enforcement [real SWAT teams] to respond to an unsuspecting person's home. Not only is a fake SWAT response dangerous, but it costs thousands of dollars in emergency services costs.
Matthew was sentenced in June, 2009, to 11 years in prison. His co-defendants received 3 to 5 years each.
Update: In July, 2011, another swat team hit the home of Parry Aftab in New Jersey. Parry is a recognized Internet lawyer and cyber-safety expert. A murder-hostage situation was called in resulting in dozens of police officers descending on her home. After a three-hour stand-off, the police stormed the house and found only a cat. Parry was gone for the weekend. The investigation into the source of the call continues.  For more about this incident see:  http://www.cbsnews.com/8301-504083_162-20083493-504083.html
Find great resources in our
---