Longer school days are coming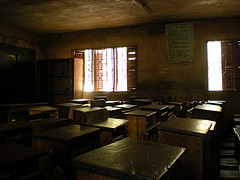 Starting in 2013, approximately 20,000 students in five states will be part of a pilot program to boost student achievement. The plan is to add 300 hours of learning to the school year, either by lengthening the school day or by extending the school year.
Students at 40 schools in Colorado, Connecticut, Massachusetts, New York and Tennessee will participate in the three-year program. The goal is to make schools in the U.S. more competitive on a global level. Education officials believe that spending more time in the classroom will provide students a more well-rounded curriculum, individual help and opportunities to reinforce critical skills.
Studies in recent years have indicated that American students are at a disadvantage compared to their peers in India and China. On the other hand, students in high performing countries spend less time in school than most U.S. students. Experts point to Japan, Finland and South Korea as examples. While the debate continues, some students will see an increase in their hours at school and the plan is to extend the program across the country if successful.
What do you think about a longer school day? Is it necessary? If your school adopts longer hours or additional days, what subjects would you like to see added to the curriculum? Has your school dropped arts and music or other courses you might be interested in?
Find great resources in our
---