McDonald's has a McFit over teen's charity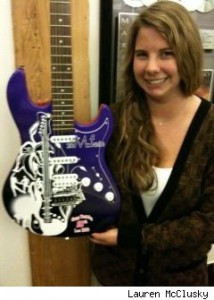 For three years, 19 year old Lauren McCluskey has organized charity concerts for her Chicago chapter of Special Olympics. Her co-chair of the first "McFest", as it's been called, also had a last name beginning with "Mc". The annual concert is well known in the area having raised more than $30,000 for the charity. It features high school and college bands in the Chicago area.
When Lauren went to register the name with the U.S. Patent and Trademark Office, McDonald's filed an objection. They claim that allowing Lauren to use the "Mc" is likely to cause confusion for the public and thereby dilute McDonald's valuable trademark rights. Lauren has had to spend $5,000 of funds raised from the 2009 concert answering the legal complaints filed against McFest.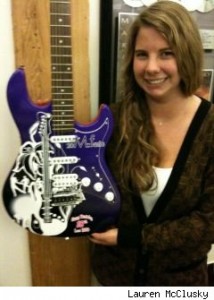 Both sides are working toward an amicable resolution. Lauren, however, opposes the suggestion that the name be changed to "McDonald's Presents McFest." Lauren commented in an e-mail that "It helps so many Special Olympic kids in Chicago. Why take away my name, my funds and my event? It matters not just to me, but more importantly, to Special Olympic kids who get so much from it."
McDonald's owns a family of Mc names including McBurger, McBuddy, McDouble, McShirt and others. But do they have a legitimate claim on every Mc-word?  What do you think – should Lauren cave in because she's fighting a corporate giant? We'll have to wait and see what happens. In the meantime, Lauren should be commended for her work and charitable efforts! Keep it up, Lauren.
Find great resources in our
---