Military enlistment may be denied to cyber-graduates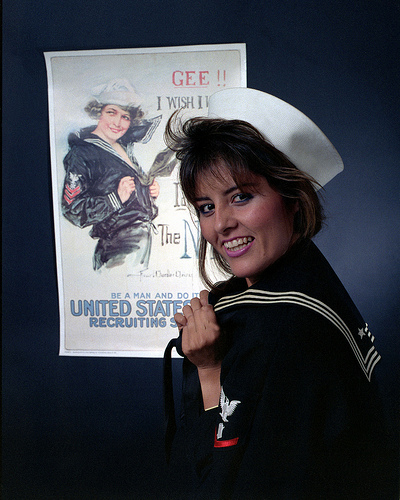 More and more students are earning their high school diplomas from virtual schools. There are cyber programs a student can participate in and complete the state's high school graduation requirements. The certificate earned is referred to as a "nontraditional diploma."
However, such a diploma may not be accepted by your local military recruiter. The Pentagon has a policy of not taking more than 10% of recruits with a nontraditional high school diploma. So, if you plan on enlisting once you finish high school, it would be wise to speak with a recruiter first. There is no guaranty that you'll be in that 10% when it's time for you to sign up.
Ryker Packard, age 17, is a case in point.  He graduated from Agora Cyber Charter School in June, 2011. He planned to join the Army and become a diesel mechanic. After telling a recruiter his plans and that he attended a virtual school, the conversation ended. His mother states that the school is fully accredited by the state of Pennsylvania and is considered one of the best. This didn't make a difference regarding Ryker's enlistment.
Check out the story about this case in the Army Times.
What do you think of a virtual school education as opposed to a traditional brick-and-mortar school? Are there skills and benefits to socializing with other students and teachers that can't be had online? Are virtual classes designed for certain personalities?
When you first think about the Armed Forces as a career, regardless of your age, talk with your parents. Even if you're several years from finishing high school or turning 18, plan a trip to your local recruiter. You'll receive valuable information, brochures and some trinkets to keep as a reminder of the military as a possible future for you. Better to be early in planning  than discovering as Ryker did that there are rules that won't be bent or sidestepped so that you can enlist.
Find great resources in our
---