Miranda warnings take a hit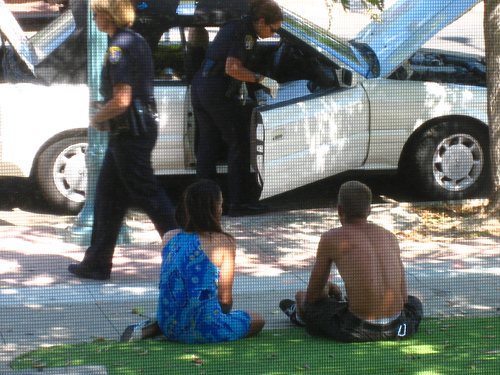 For almost three hours in 2001, Van Chester Thompkins was questioned by the police while in custody.  A year earlier, two men outside a mall in Michigan were shot and one of them died.
When Thompkins was arrested he was read his Miranda rights* including the right to remain silent and the right to have a lawyer.  He said almost nothing in response to questions posed by the police.  The detective asked him if he believed in God.  He answered "Yes."  Then he said "Do you pray to God to forgive you for shooting that boy down?"  Thompkins replied "Yes" and looked away.  He refused to say anything further or sign a written statement.  A jury convicted him of first-degree murder and he was sentenced to life in prison without parole.
Thompkins appealed his conviction and an appellate court reversed it since he didn't waive his right to remain silent or sign a waiver before making the incriminating statement.  Courts have held that a crime suspect must knowingly and intelligently waive their rights before statements become admissible at trial.  The burden of proving an intelligent waiver has rested with the government.
In June, 2010, the U.S. Supreme Court, in a 5 to 4 decision, backed off this requirement and placed the burden on the suspect to clearly tell the police that he does not want to talk.  The Court held that the police are not required to obtain a waiver of the right to remain silent before interrogating the suspect.
Although Thompkins was an adult at the time of the offense, this decision may affect the questioning of juveniles in police custody.  Juvenile warnings are common practice across the nation including a question about wanting a parent present during the interrogation.
*Miranda rights:  These are the warnings suspects, including juveniles, are read when in police custody.  You have the right to remain silent; to have a lawyer appointed to represent you; if you cannot afford a lawyer, one will be appointed for you; and any statement you make may be used against you in court.
Find great resources in our
---