Skip school? Mom and Dad go to jail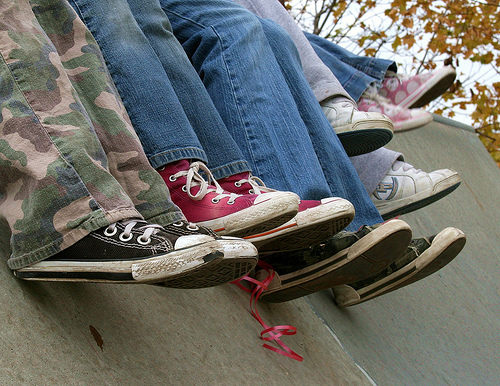 That's right. Vanessa's father is serving a 50-day jail sentence in California for failing to keep his daughter in school.  Vanessa is described as a 5th-grade dropout. Her problems started in third-grade with excessive absences. Her attendance in 6th and 7th grade dwindled to only two or three days a year.
She was teased about her weight which caused her to dislike going to school. Local authorities and the school district offered counseling, parent conferences, mental and physical health assistance. Nothing seemed to work.
Vanessa and her parents were reportedly given every opportunity to avoid jail. But they didn't follow through with the services offered. California's dropout rate is estimated at 24%, causing truancy to be a priority for law enforcement. The local police chief was quoted saying "Jail is an extreme last resort."
When Vanessa's father is released in March, 2009, her mother will begin her 50 days of incarceration. Vanessa is now in counseling and willing to do anything to avoid more jail-time for her parents.
This incident in California is an example of how states are taking education and truancy seriously. Other states are cracking down on chronic truancy with similar penalties including fines, mandatory classes for parents and incarceration. America's education system is suffering for a number of reasons, but regular attendance by students required by law to attend, must be enforced. Our future depends on an educated populace.
Find great resources in our
---