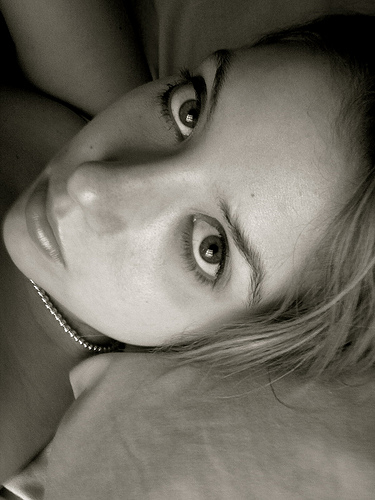 As you know, sexting has become a huge issue in recent years resulting in tragic endings for some teenagers and extremely harsh legal penalties for others facing charges under states' child pornography laws. Sexting is the sending or receiving of nude or semi-nude photos by cell phone or computer.
States have been taking on the issue in hopes of deterring teens from engaging in this digital danger, but also attempting to create a law that fits the "crime" or act rather than slapping minors with child pornography charges for behavior that was not intended under those laws. Knowing and understanding the possible legal consequences is always important, but teens and parents must be aware of all potential consequences (emotional, social, etc.) and realize that once a digital photo is shared, it can never by permanently deleted. For more about the digital dangers of sexting, take a look at our posts on sextortion and 13 year old Hope Witsell's tragic story.
The following is a list of proposed legislation and newly passed laws concerning sexting.
Sexting is a misdemeanor offense in these states: Illinois and Connecticut have made the act of sexting a misdemeanor with possible consequences being court supervision, community service and counseling. Sexting is now a misdemeanor offense in Texas as of June 2011. (See other states that have passed similar laws below.)
Proposed sexting legislation: If this law passes, first-time offenders in New Jersey could avoid prosecution by completing a diversion program, which includes education about the social consequences and criminal penalties of sexting. In 2010, at least 16 states introduced or considered bills aimed at sexting. One proposed bill requires sexters to take educational programs exploring the connection between bullying and sharing of sexually suggestive material. States where sexting legislation has been introduced include Florida, Indiana, Kentucky, Mississippi, New York, Ohio, Oklahoma, Pennsylvania, Rhode Island and South Carolina. In 2011, the number of states taking up the issue exceeded 21.
Sexting has been decriminalized or the penalties reduced in the following states: Other states that have reduced the penalties for sexting and made it a misdemeanor or a status offense include Arizona, Colorado, Louisiana, Missouri, Nebraska, North Dakota, Rhode Island*, Utah and Vermont. The penalties in these states may include court supervision, community service, educational classes, counseling and even a short period of time in juvenile detention.
Sexting may be charged as a felony and a violation of child pornography laws in all other states that have not passed laws to specifically address the act. Teens not only risk being prosecuted for a felony and the harsh penalties imposed under these laws, but possibly having to register as a sex offender. Phillip Alpert was 18 when he forwarded nude photos of his girlfriend to others. He's now a convicted felon and has to register as a sex offender until he's 43 years old.
Teens and parents must realize the seriously unforgiving consequences of what may appear to be an "innocent" sext.
*In Rhode Island, sexting has been decriminalized for those who send a sexted image of themselves. However, teens who are caught sending sexted photos of others may still be charged with a criminal offense as well as a felony.
Update: On October 1, 2011, a new sexting law went into effect in Florida decriminalizing sexting for first-time offenders who face eight hours of community service or a $60 fine. However, the penalties increase for second and third offenses making felony charges a possibility for the third offense.
Judge Tom discusses in the video below how sexting is charged when a person is sexting multiple people – multiple charges or just one?
Find great resources in our
---