OMG! LOL! and Cyberbullying are now official words in OED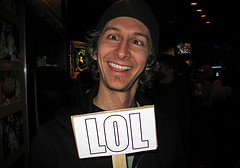 Terms or words made popular online that have crossed over into everyday use are occasionally entered into the Oxford English Dictionary. The online edition of the OED was launched in 2000 and gets two million hits a month. It is updated every three months. Eventually, it may replace the printed edition that consists of 20 volumes.
In addition to "Oh My God" and "Laughing Out Loud" is BFF (best friends forever), Muffin Top and the verb "heart" as in "I (heart) New York" or "boobies". Not to mention that TMI (too much information) is now a legitimate expression.
Also the word "meep" made the cut this year. Oxford recognized the Road Runner's cartoon sound as an official word. Other new entries include "ego-surfing" (the practice of searching for yourself on the Internet) and "dot-bomb" (a failed Internet company).
In the summer of 2011, three more common words were added to the OED: retweet, sexting and cyberbullying.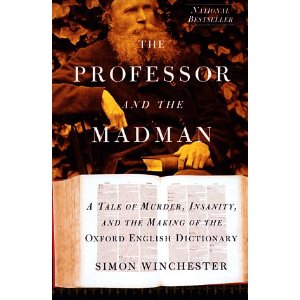 For an interesting story about the development of the Oxford English Dictionary and it's connection to a convicted murderer, take a look at "The Professor and the Madman" (Harper Perennial 2005) by Simon Winchester. We know it sounds boring, but it's actually a story of W.C. Minor, a Civil War doctor, a murder, insanity and his contribution to this world-renowned set of books.
By the way, did you know that OMG is not a recent expression. In a letter dated 1917 from John Fisher, a British Navy admiral, to Prime Minister Winston Churchill who was an officer in the British army at the time, he wrote in closing "I hear that a new order of Knighthood is on the (table)–O.M.G. (Oh! My God!)."
Find great resources in our
---