Police and child protective services don't need a warrant to question a child at school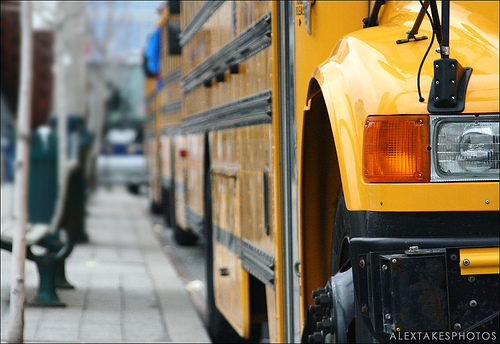 Every state has child welfare laws that authorize the investigation of reported abuse and neglect. These laws allow the police and child protective services (CPS) caseworkers to take action when a report is made. Case investigations are prioritized based on the nature of the report and level of danger to the child. There are over 3 million child protective services reports every year and most child welfare agencies are underfunded and understaffed.
The U. S. Supreme Court ruled recently in a case about interviewing children at school. S. G. was 9 years-old in 2003 when she was pulled from class and taken to the office. A deputy sheriff and CPS caseworker questioned her for two hours without obtaining a warrant or parental consent. After repeatedly denying any abuse at home, she told them what she believed they wanted to hear – that her father had touched her improperly. S. G. and her sister were removed from their home. Criminal charges were filed against the father but were later dismissed. S. G.'s mother sued the two investigators, school district and school counselor who removed her from class.
On May 26, 2011, the Supreme Court dismissed the case as moot.* After eight years of litigation, they ruled that there was no live controversy for them to review. S. G. in 2011 was close to 18 years-old, she had moved to Florida which was out of the Ninth Circuit Court's jurisdiction and therefore unlikely to undergo a similar search at school. The Court wrote about S.G. stating that "She faces not the slightest possibility of being seized in a school in the 9th Circuit's jurisdiction as part of a child abuse investigation."
Therefore, the Court didn't decide whether such warrantless interviews at school were legal or not. The court did, however, vacate the Ninth Circuit's order requiring a warrant be obtained before interviewing children at school. The nature of a CPS call to a school requires immediate response and investigation. The time it would take to obtain a warrant may be crucial in the gathering of evidence of criminal activity.
In another case, the North Dakota Supreme Court ruled in April, 2012 that a school resource officer only needs reasonable suspicion of unlawful behavior to conduct a search of a student. In this case, Christian Alaniz, Jr., age 18, was seen in an area known for drug activities. He was brought to the principal's office and asked to empty his pockets. When he did, a glass pipe and synthetic marijuana was found. Alaniz pleaded guilty and challenged the search on appeal. However, the court upheld the search as constitutional stating that "The search was not excessively intrusive in light of Alaniz's age, gender, and nature of the suspicion. . . .The search was reasonable."*
*State of North Dakota v. Alaniz, 2012 WL 1173764 , ___N.W.2d ___.
*Camreta v. Greene, 131 S.Ct. 2020 (2011).
Find great resources in our
---