Realistic pellet gun leads to teen's death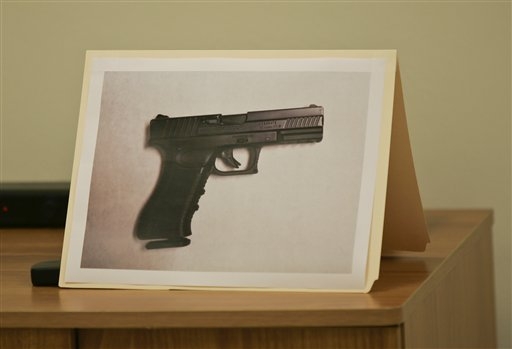 Jaime Gonzalez was a drum major at Cummings Middle School in Brownsville, Texas. The school superintendent described him as "a very positive young man." Jaime's father reported that he was doing better in school and was always helpful around the neighborhood. He mowed neighbors' lawns, washed dogs and fixed other kids' bikes. He attended church and played basketball and football.
Early in the morning on January 4, 2012, Jaime left home to catch the bus to school. Superintendent Carl Montoya explained that "something unfortunately happened today that caused his behavior to go the way it went." During Jaime's first period, the 8th grader walked into the classroom and punched a boy in the nose for no apparent reason. He pulled out a hand gun and the school went into a lock-down.
When the police arrived, Jaime was in the hallway and reportedly refused to drop the gun. An order was given to "Take him out" and Jaime was shot three times with assault rifles by two police officers. The officers were placed on administrative leave while an investigation is conducted. Although the weapon Jaime held, as seen in the photo shown here, looks real, it turned out to be a pellet gun. Jaime's father didn't know where he got it or why he brought it to school.
It's important to understand that school authorities and law enforcement take the use and possession of any type of weapon at school seriously. Zero tolerance policies exist for a reason. As you know, there are many play guns and knives on the market that, from a distance, look like the real thing. The police don't have the time in an emergency situation to assess whether a weapon is authentic or a toy. Only the person brandishing it know for sure. So, think ahead before making a foolish mistake. This story also brings up the serious subject of "suicide by police." It happens all too often when someone does something, knowing that the police will become involved. Just by pulling out a gun or pointing it at an officer will trigger a fatal response, one that the officer is trained to execute. It's a cowardly way to handle life's difficulties. Rarely does the offender think about the officer and his or her life – what they have to live with from that moment on.
Find great resources in our
---