School discipline for off-campus writing not new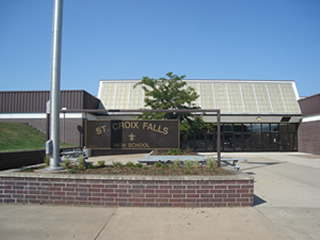 More than 100 years ago, a state court addressed the issue of student discipline for off-campus behavior. In 1906, sisters Hazel and Mabel Dresser wrote a poem at home critical of the rules at school. The girls went to St. Croix Falls High School in Wisconsin.
Mild by today's standards, four of the boldest stanzas of the poem were these:
Rules of the St. Croix Jail
You must shut your mouth at noontime;  you must shut it at recess;  You must keep it shut at morning; And all other times I guess.
When you get up to leave the room; Don't take a friend along; You must not once quit working hard; Because you know that's wrong.
Can't even stop to tie your shoe; To blow your nose or cough; Don't look up from your book at all; And don't you dare to laugh.
Just calmly wait 'til four o'clock; You know that comes 'round soon; And then you're free from prison; Until the next forenoon.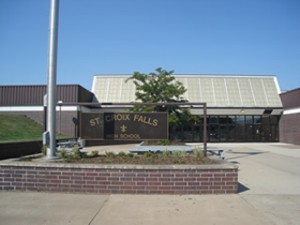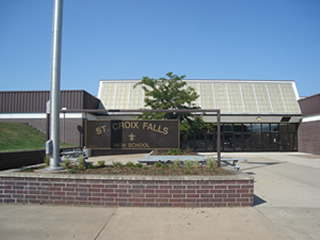 The girls took their poem to a local newspaper and it was published. The school suspended the girls until they each paid a forty-cent fine and wrote a letter of apology. They objected and took the matter to court.
In 1908, the Wisconsin Supreme Court ruled against the girls. The Court stated that  "school authorities have the power to suspend a pupil for an offense committed outside of school hours, and not in the presence of the teacher which has a direct and immediate tendency to influence…set at naught…or impair the authority of the teachers."
Courts across America continue to wrestle with balancing student free speech rights and maintaining a safe educational environment on campus. Recent cases have dealt with on-and-off-campus Internet speech regarding blogs, chat rooms, message boards and social networking sites. The test for school discipline continues to be the Tinker standard that calls for disruption at school or violation of personal rights (i.e. actual threats, harassment, stalking, etc.).
Do you think the girls' poem would merit any sanctions by the school today? Are you surprised to read that these students stood up for themselves in 1906? Now that we're in the digital age, should rules of decency and respect apply even though we oftentimes don't know the person we're talking to (like in chat rooms)?
Find great resources in our
---