Sexting photos surface five years later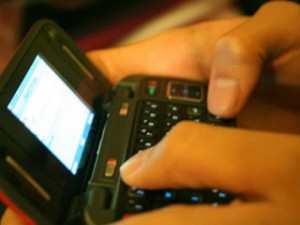 When a young Pennsylvania teenager posted sexually graphic photos of himself in 2003 or 2004, he may have forgotten about it over the years. He was 12 or 13 at the time and didn't expect them to turn up on the Internet in his adult life.
But they did. An unidentified group found the pictures and tried to find the boy. Twenty-year-old Matthew Bean of New Jersey never met him but joined the electronic mob in order to taunt him with his photos. Posing as a concerned mother, Bean sent the pictures to teachers and administrators at the victim's school. He wrote "this sort of behavior should not be allowed to run rampant."
Other messages accompanying the pictures taunted the victim with comments like "lets make this kid want to die." Others joined in encouraging him to kill himself. The school reported the incident to the police who traced the posts to Matthew Bean. In September, 2010, he pleaded guilty to stalking. On January 18, 2011, Bean was sentenced in federal court. The victim was not present.
Judge Anita Brody called the crime "extremely malicious" and hoped that it would teach the victim and others "the stupidity of sexting." She commented further that "You have to be blind to what's going on in this world not to know the effect of cyberbullying on present-day society."
Bean was remorseful for his actions telling the judge "I know that my embarassment, the embarassment I brought my family, is nothing compared to the pain I caused him," referring to the victim. In a court ordered psychiatric exam, Bean stated that "The Internet seemed safer to me, not as dangerous as handing out the photo at someone's school where you might get punched. We weren't thinking."
Bean was sentenced to 45 days in federal prison and five years probation. He was ordered to post a message on the chat board he used to let people know that cyberbullying is a crime and that law enforcement will pursue these acts. Bean was also ordered to pay a $2,000.00 fine.
Because of his slight build and youthful appearance, the judge expressed concern about his safety in prison. She did not object to an alternative placement as long as it was in a custodial setting. When she first saw Bean, she thought he was 12 or 13. He stands 5 feet 4 inches and weighs 110 pounds. He is to report to the federal Bureau of Prisons in early March, 2011.
Find great resources in our
---