Shot glass souvenirs at prom – inappropriate?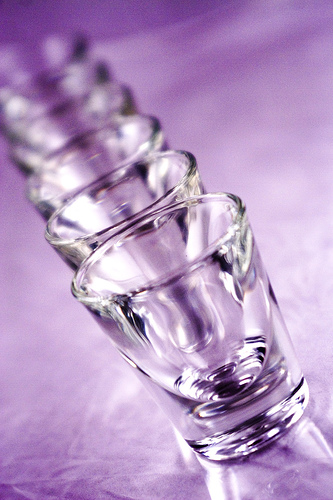 A high school in Pennsylvania ordered more than 450 shot glasses to hand out to its prom-goers as souvenirs.  The prom committee's decision to order the shot glasses and hand them out at last week's dance has upset some parents and led to negative publicity for the high school.
The school explained that it did not have as much money as last year when souvenir photo frames and money clips were handed out at the prom.  Although the principal signed off on the purchase order, it only stated that they were ordering "prom souvenirs" and did not specify that the souvenirs were shot glasses.
The assistant principal has assured those in the community upset over the incident that it will never happen again and that the move sent the wrong message.
What do you think?  Considering the legal drinking age is 21, is it inappropriate to give souvenir shot glasses, wine glasses, etc. at prom?  Do you believe that a shot glass or similar souvenir encourages drinking?
Find great resources in our
---