Student faces five years in prison for threatening the President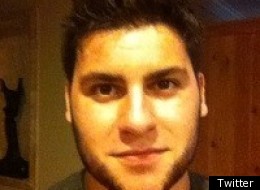 "I know I can b killed by this communist administration and im challenging them." This is one of the comments posted on Facebook by 20 year-old Joaquin Amador Serrapio of Florida.
Under a different name, Joaquin posted "Who wants to help me assassinate Obummer while hes at UM this week?" The President was scheduled to speak at the University of Miami in February, 2012. Joaquin added "If anyone goes to UM to see obama today, get ur phones out and record. Cause at any moment im gonna put a bullet through his head and u don't wanna miss that! YouTube!"
The Secret Service traced the posts to his home. Joaquin and his mother agreed to a search of the home where they found evidence of the first message as well as a sniper-style pellet rifle and a pellet handgun in his bedroom. They also searched his cell phone where someone warned him he could get into trouble for his messages.
Joaquin was arrested and later released on bail. He was ordered to undergo a mental health assessment. He pleaded guilty to threatening to kill or harm the President and faces five years in federal prison. He explained that he was merely trying to get a reaction from the President's supporters. He is scheduled to be sentenced in August, 2012.
Update: On August 22, 2012, Joaquin was sentenced to three years probation. The judge stated that although he acted badly she didn't believe Joaquin meant to follow through with his threats. He wrote a letter of apology to the President calling his actions "childishly stupid."
Find great resources in our
---