Study shows marijuana use and IQ are linked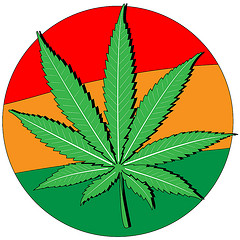 The University of Otago in New Zealand released a report in September, 2012 that studied the long-term effects of marijuana use on users from age 13 to 38. The twenty-five year study had surprising results.
Approximately 1,000 people born in 1973 in the town of Dunedin were interviewed over the next four decades. They were contacted five times throughout the survey and questioned about their use of marijuana and given IQ tests. Experts agree that, although the findings aren't definitive, they show that the drug is especially harmful to the developing brain.
IQ tests administered at age 13 and then again at age 38, showed a decline in mental capacity in those who started smoking marijuana on a regular basis before turning 18. Fifty-two participants reported a dependence on the drug before age 18 and that quitting didn't remove the problem. An average drop of 8 points in the Intelligence Quotient was seen in those deemed dependent by their 18th birthday.
One of the authors of the study, Professor Richie Poulton, explained that this is a health issue over and above being a legal issue. He said that the message of the research is to stay away from marijuana until adulthood if possible. Co-author, Madeline Meier, PhD, from Duke University in Durham, North Carolina, commented that "Quitting or reducing cannabis use did not appear to fully restore intellectual functioning among adolescent-onset, former persistent cannabis users either."
The research article is titled "Persistent Cannabis Users Show Neuropsychological Decline From Childhood to Midlife." It can be read on The Proceedings of the National Academy of Sciences at www.pnas.org in the August 27, 2012 issue.
Find great resources in our
---