Teens choosing not to drive?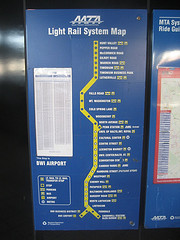 Believe it or not, this is true. The percentage of eligible teenagers and twenty-somethings putting off getting their driver's license has increased. A number of factors account for this trend including the requirements of graduated driver's licenses that have been implemented in many states. Some teens consider the hassle and regulations they must follow to obtain a license not worth the effort.
Other considerations include lifestyle decisions, the environment and the economy. Students incurring student-loan debt don't want the added expense of car payments, insurance, gas, maintenance and annual registration fees.
A recent study by the Arizona Public Interest Research Group* reported that nationally:
The number of miles driven by people under age 35 fell by almost 25% – preferring public transit, walking and bikes.
An increase in the number of young people without licenses.
Two-thirds of Y-generation respondents said they preferred living in walkable or transit-connected neighborhoods.
Millennials are tech-savvy and sometimes substitute a car trip with a digital social life.
22-year-old Cicely Marino is an art student at Arizona State University. She chooses to get around on her bike or light-rail system. "That's one less car taking up space, one less car making emissions." Economic recovery may make it easier for some to return to the highway, but some will stay green out of choice, not necessity.
*Statistics gathered from the U.S. Transportation Department,  the Urban Land Institute, and National Association of Realtors.
Find great resources in our
---