Teens using e-cigarettes to vaporize marijuana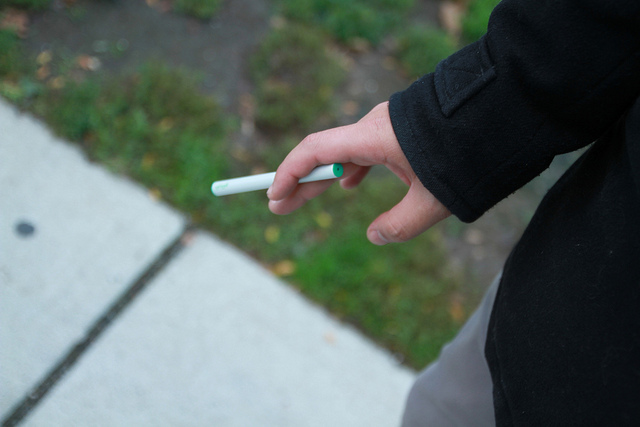 Possibly in an attempt to disguise smoking marijuana, teens have taken to putting it in an e-cigarette. The distinct odor of marijuana isn't as strong or even noticeable when used through the battery-charged device.
A study conducted by Yale University was published in the medical journal Pediatrics in September, 2015, was based on a survey of 4,000 students in one state, Connecticut. 27% of high school students who have used both marijuana and e-cigarettes reported using the devices to vaporize marijuana.
Scientists don't yet fully understand the effects of vaporized cannabis. According to the Centers for Disease Control and Prevention, marijuana in other forms can cause health problems including memory loss, slow learning, and lung damage.
Photo by Joseph Morris
Find great resources in our
---