Text message leads to steel-toed beating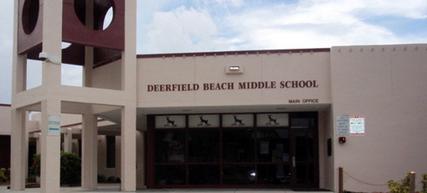 Reportedly, 15-year-old Wayne Treacy didn't know Josie Lou Ratley, also 15 years old but at a different school in Florida. Wayne's ex-girlfriend, Kayla Manson, was 13 and a friend of Josie's. Oftentimes, Josie would be the cell phone messenger for Kayla since she didn't have her own phone.
Wayne lived with his mother and thirty year old brother whom he looked up to. In October, 2009, Wayne found his brother hanging from a tree at a nearby church. Five months later, in March, 2010, Wayne was trying to reach Kayla through Josie's phone. Josie didn't approve of their relationship and after close to an hour of exchanging text messages, she made a comment to Wayne about his brother.
Wayne became enraged and texted a few friends that he was going to kill Josie. He went home, put on steal-toed shoes and rode his bike three miles to Deerfield Beach Middle School. He didn't know which girl was Josie until Kayla pointed her out. He then attacked Josie, kicking her in the head repeatedly before being pulled off by a teacher. Josie was taken to the hospital with severe injuries.
Wayne was arrested and charged with premeditated attempted murder. He was tried as an adult and convicted. He was sentenced to twenty years in prison. Kayla was also arrested and charged as an accessory to the assault. She remains in juvenile custody.
 Update: In May, 2010, Josie awoke from a medically-induced coma and was scheduled for her third brain surgery.  She is also undergoing physical, speech and occupational therapy and returned to her mother's home in June, 2010. She has to learn even the basicsover again including colors, her ABCs, reading and writing. In January, 2011, a lawsuit was filed against the school district on Josie's behalf alleging negligence regarding the attack. Her lawyer asserts that the incident could have been prevented with tighter security on campus.
In December, 2010, Wayne and his lawyer filed a lawsuit against the local school board claiming he was only receiving 5 hours a week of instruction while in jail. They seek a minimum of 25 hours weekly.
For more about education behind bars, see:  http://www.askthejudge.info/juvenile-inmates-earn-traditional-high-school-diplomas/3229/
Wayne was tried in June, 2012. Josie was brought to court earlier in the month for questioning about the case. She had no memory of the incident two years earlier. Both Josie and Wayne were 17 years-old. On July 16, 2012, Wayne Treacy was found guilty of attempted first-degree murder after several hours of deliberation by the jury. The defense claimed that Wayne was  insane at the time of the incident but apparently the jury didn't accept his theory.
On October 22, 2012, Treacy was sentenced to 20 years in prison. Kayla Manson pleaded no contest and was placed on probation until age 19, given 250 hours of community service, ordered to complete a psychological evaluation and write a letter of apology to Josie.
Josie's mother fought for her daughter to get her the best of care, although Josie was given little chance to recover. Surprisingly, Josie returned to high school and in June, 2016, graduated. She continues to need help in daily activities, but is optimistic about her future. She is grateful for her Mom and the public's concern about her welfare. She stated that "I want everyone to know I have a life. I want my own life. Not all of it. I know that. But I want some of it." Congratulations, Josie on all you've accomplished. We wish you the very best in the future.
Find great resources in our
---