Thank you for your eBook order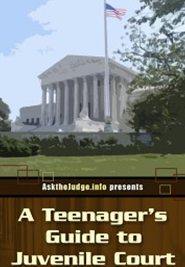 Thank you for your purchase of A Teenager's Guide to Juvenile Court.  You will receive an email with the eBook attachment soon.  The eBook is a PDF file that can be viewed with free Adobe Reader software. 
Stay on top of juvenile rights and teen legal issues by signing up for our free monthly newsletter. Sign up now!
Find great resources in our
---