The Supreme Court takes up Facebook posts as "true threats"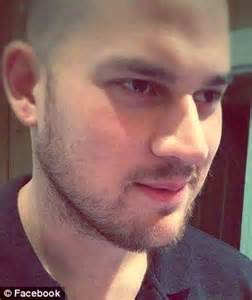 "There's one way to love you but a thousand ways to kill you. I'm not going to rest until your body is a mess, soaked in blood and dying from all the little cuts.
That's it, I've had about enough
I'm checking out and making a name for myself Enough elementary schools in a ten mile radius to initiate the most heinous school shooting ever imagined
And hell hath no fury like a crazy man in a kindergarten class
The only question is … which one?"
These were part of the postings on Facebook in 2010 by 28-year-old Anthony Elonis of Pennsylvania. His wife had taken their two children and left him. She obtained a protective order that he questioned if it was folded, was it "thick enough to stop a bullet?" His Facebook rants included threats against an FBI agent and others.  Elonis was convicted of communicating threats and sentenced to prison.
On December 1, 2014 his case was argued before the U.S. Supreme Court. This is believed to be the first time the Court has taken up the issue of online threats and whether they are protected under the First Amendment. Elonis claimed to be an aspiring rapper, in the order of Eminem, and that his speech did not constitute a threat. He wants the definition of a "true threat" to include the person's subjective intent rather than what a target interprets the threats to be. A decision from the Court is expected in 2015.
Update: On June 1, 2015, the Court ruled 8 to 1 that Internet postings must be intentionally threatening to be criminal. It's not how the recipient of the comments or posts feels, but what the writer intended. The Court did not define "actual or true threat." They sent the case back to the lower court to determine what Elonis meant by his writings. Note: Elonis served 44 months in prison and was released in 2014.
Find great resources in our
---