What does a "statute of limitations" mean?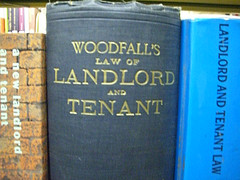 A "statute of limitations" is a law or rule that sets a time period for you to file a lawsuit or for the prosecutor to file criminal charges against someone. It is a rule that applies in both civil and criminal cases.If the person filing the lawsuit passes the deadline, the case will be dismissed.
For example, if you stole something from a store or trespassed on someone's property, charges must be filed within a year or two. If nothing is done within the statute of limitations period, charges cannot be filed. Every state has their own set of rules setting the time periods for filing a formal complaint with the court. Some crimes, treason and murder, for example, have no limitation. Charges, in  those cases, can be filed at any time after commission of the crime, even decades later.
This is the same in civil cases. Property damage, product liability, medical malpractice, motor vehicle accidents are examples of civil cases. The formal complaint filed by the plaintiff must be filed within a statutory time period. Otherwise, the lawsuit will be dismissed for exceeding the time period and the court has no jurisdiction to hear the case.
Murder has no statute of limitation: in 1964, three civil rights workers were murdered in Mississippi. Andrew Goodman, age 20, James Chaney, age 21, and Michael Schwerner, age 24 were attacked by Ku Klux Klan members while registering black voters. In 2005 – 41 years later – 80-year-old Edgar Ray Killen was convicted of three counts of manslaughter and sentenced to 60 years in prison.
Find great resources in our
---