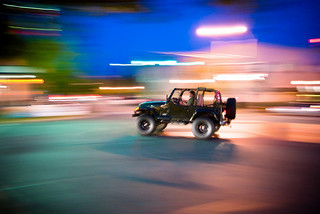 Joyriding is defined as borrowing someone′s car, bicycle, boat, or motorcycle without permission, with the intention of just using it for a while. Although joyriding isn′t considered theft, it′s still illegal because the owner′s permission wasn′t given.
It doesn′t make any difference how long you keep the vehicle before returning it, or if you were only a passenger. If you know that the vehicle has been taken without the owner′s consent, and you ride around in it, you′re still held responsible. You don′t have to be the one who took it or drove it to be considered accountable.
Any damage to the vehicle may also become all or part of your responsibility. The exact circumstances surrounding the incident will be considered in determining the consequences.
In most jurisdictions, joyriding is a misdemeanor. Penalties for first-time offenders include diversion (counseling and community service hours) or a short probation period (possibly six months). If you′re caught again, additional probation or intensive probation is possible, as well as house arrest or detention. If you have a driver′s license or permit, it may be taken away.
Note: In April, 2008 a 7-year-old boy in Florida took his grandmother's keys and drove off in her SUV. He backed out of the driveway and took off, hitting mailboxes, signposts and parked cars. His eight-minute joyride came to a stop when one of the wheels fell off. He may not be prosecuted because of his age but he was arrested so he could get some help.
Find great resources in our
---