When can you get a credit card?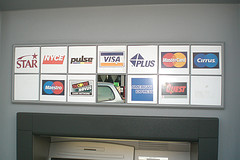 As you know, you must be 18 to vote, join the military, serve on a jury, or get married without a parent or guardian's consent. You have to be 21 to buy alcohol, and there are similar age restrictions on gambling and buying cigarettes.
You now need a parent or guardian to co-sign in order to obtain a credit card if you're under 21. The co-signer must also have a good credit history. If you can prove that you're independent and have sufficient income to cover the credit card debt you incur, then a co-signer isn't necessary. A new federal law called the Credit Card Accountability, Responsibility and Disclosure Act was passed in May, 2009 and went into effect in February, 2010.
The Act is the result of Congress's concern over young adults with mounting debt. 84% of undergraduates have at least one credit card, with an average balance of $2,200.00 for educational expenses, not including tuition. The Act is designed to prevent credit card companies from targeting college students with 'plastic' before they enter the workforce.
The Act also prohibits excessive fees, raising interest rates without warning, and penalizing customers who pay their bills on time.
You can read a summary of the Credit Card Accountability Act or the full text here.  

Find great resources in our
---