20 year old juror posts her vote on Facebook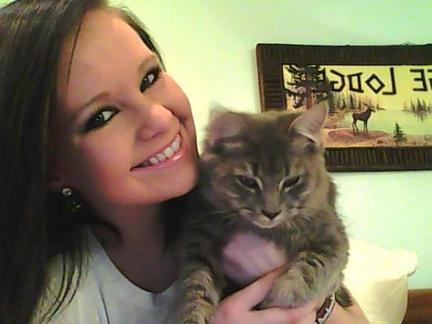 Jaxon Goodman is 17 years old and works as a clerk in his mother's law firm in Michigan. In August, 2010 she was in trial defending a client charged with resisting arrest.
Among the twelve jurors selected to hear the case was 20 year old Hadley Jons. Once the jury was sworn in they were instructed to remain neutral until all of the evidence was presented by the attorneys and the case was given to them to decide.
Jury instructions are provided by the judge at the beginning and conclusion of any jury trial. They are the dos and don'ts expected of each member of the jury. Because of the Internet and other electronic devices, juries are now told not to use them to obtain information about the case or anyone connected with the case until the trial is over. In a criminal case, the jury's responsibility is to decide the guilt or innocence of the defendant based solely on the evidence presented in court.
Hadley was one of two jurors who had a Facebook account. Although given the instruction by the judge not to use any social networking site, Hadley went on Facebook during trial. Before the prosecutor finished its case and before hearing anything from the defendant, Hadley posted that it was "gonna be fun to tell the defendant they're GUILTY."
Jaxon discovered the post during a break in the trial and reported it to his mother. Hadley was immediately removed from the jury and told to return to court a few days later. On September 2, 2010 she was found in contempt of court and sentenced to pay a fine of $250. The judge addressed Hadley saying "You violated your oath. You had already found her guilty without hearing the other side." Hadley was also given a month to write a five-page essay about the Sixth Amendment and the importance of a defendant's right to a fair trial. She was told to deliver it personally to Judge Diane Druzinski, not by email or Facebook.
The defendant, Leann Etchison, was found guilty without Hadley's vote.
Find great resources in our
---