Chat room leads to pregnancy and 32-year prison term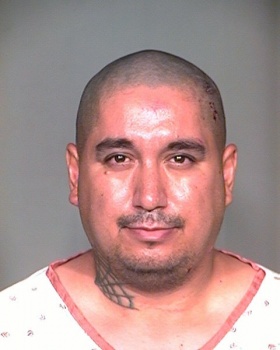 When Betty was 13-years-old, she began using chat rooms on the Internet. She changed her online name to "Emily" and claimed to be 18-years-old. She met Frank Gamez in one of the chat rooms. He said he was 21.
After exchanging pictures, Gamez told her she didn't look 18. Betty responded by saying she was really 16. She told him she was living with her aunt and uncle in New Mexico but didn't like it there because they were too strict. She agreed to meet Gamez who promised to return her to her mother's home in Texas in a few months.
Once they met and Betty left with Gamez, they agreed to become boyfriend and girlfriend. Gamez introduced her to drinking games and after three months of traveling around, Betty became pregnant. Their relationship deteriorated and Gamez threatened to hurt her and the baby if she "ever ratted him out."
A tip to the police led to the arrest of Gamez in Arizona. A lady saw a picture of the missing teen in a Wal-Mart and reported it. Gamez was found hiding in a closet in his apartment. He was charged with sexual conduct with a minor under age 15, unlawful imprisonment and other charges related to his capture and arrest. Betty was taken into custody and placed with Child Protective Services.
At trial, Gamez attempted to assert the defense that he thought Betty was 16 or older. However, under the applicable laws, there was no requirement that the state had to prove that a perpetrator engaged in a sexual act knew that the person was under 18. Ignorance of a sexual partner's age is not a defense. Based on the fact that Gamez was actually 37-years-old and Betty was 13, Gamez was convicted of all major counts. He was sentenced to 32 years in prison. He appealed the conviction and sentence and lost in a decision issued by the Arizona Court of Appeals in July, 2011.*
Although the Internet and social networking sites are useful and a part of most of our lives, caution is advised when communicating with strangers. Never add personal information about yourself for the world to see. Use the privacy options available on the network you're on and let your parents or other trusted adult know if you receive messages from someone you don't know. Don't agree to meet an online "friend" alone, at night or without telling an adult first.
Here is a similar case about a Facebook encounter turned deadly.
*State v. Gamez, 2011 WestLaw 2623570 (Arizona 2011).
Find great resources in our
---