Friendship overcomes gay bashing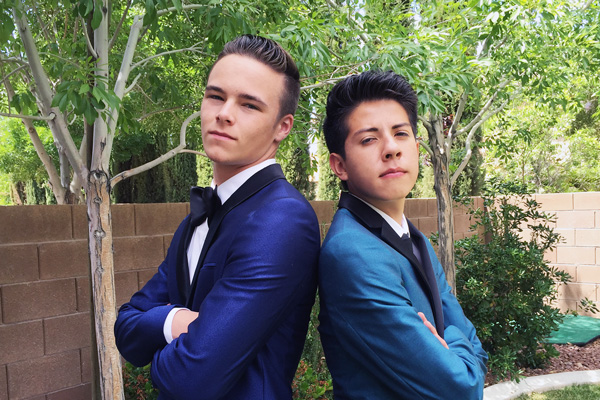 Two male students at Desert Oasis High School in Las Vegas, Nevada, agreed to go to their 2015 junior prom as each other's date.  Jacob Lescenski is straight while Anthony Martinez is openly gay.
"Guess who just got asked to prom!" Anthony tweeted, along with a picture of Jacob. A photo of them was posted on Instagram reading, "You're hella gay. I'm hella str8, but you're like my brother, so be my d8?"
Anthony accepted and wrote about his best friend and this turn of events:
"He's a real man, given that he has the guts to fulfill my gay student council dream of always helping out planning dances, and never getting asked. I couldn't ask for a better person in my life."
Ellen DeGeneres got wind of the story and asked Anthony and Jacob to appear on her show. She gifted them college scholarships after they complete high school next year. True friendship knows no bounds.
Find great resources in our
---